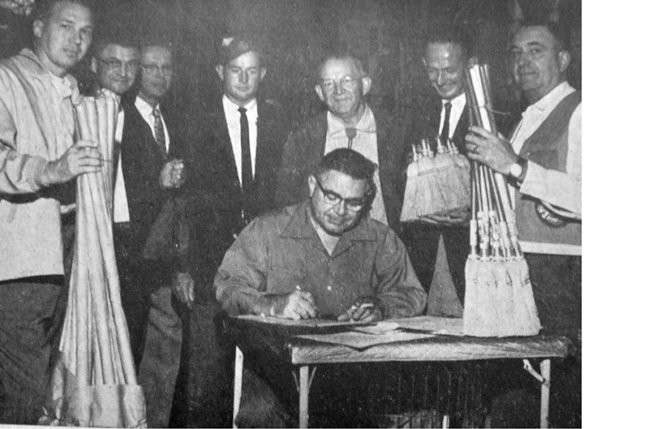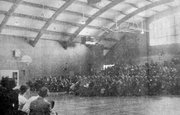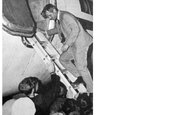 Judging from the responses to last week's mystery photo, above, one of the most memorable events in the history of the old The Dalles Junior High School was the day Sen. Bobby Kennedy came to visit in 1968.
Every single response to this photo named that event, but this photo is from much earlier.
It ran in The Dalles Optimist on Feb. 24, 1955, with the following caption: "Around 1,000 persons came to see dedication ceremonies for the new junior high school Sunday afternoon. Here they are seated in the gymnasium-auditorium, as the program got underway."
For folks who remember when The Dalles made the whistlestop, a photo from Kennedy's campaign visit is shown below from the May 23, 1968 Chronicle.