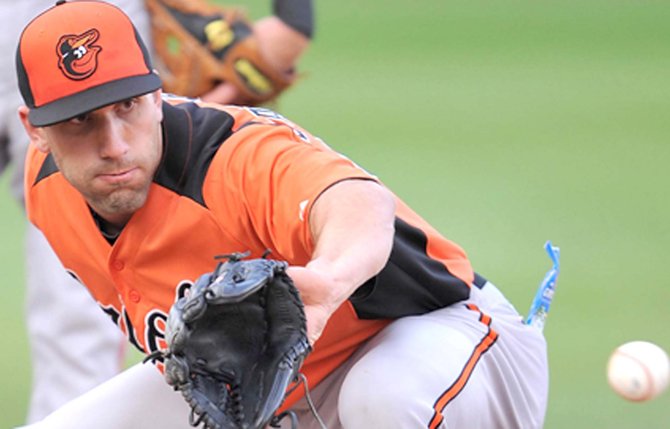 Jason Pridie is biding his time with hopes of getting a call-up to the major leagues.
In 83 games played, the Norfolk Tide all-star is making a strong case for such a promotion with some solid numbers in the field.
The 29-year-old centerfielder is hitting at .282 with 22 doubles, 45 RBIs and an on-base percentage of .344.
This time around at the International League All Star game last weekend in Reno, Nev., Pridie had families representing four generations in attendance.
Some of the names included, Mark Listenberger, of Waterloo, Neb., Larry Carleton, grandmother Modena Carleton, Allison Edwards, of Sparks, Nev., Barbara Carleton, of Lake Oswego, and Asher Edwards.

"The celebration at the All-Star game was awesome," said Modena Carleton, who since Pridie turned professional has cut out articles and pictures for a scrapbook.
In his first game back from Reno, Pridie hit leadoff, saved a run with a diving catch and hit his team-leading 13th home run of the season to lead the Tides to a sweep of the Pawtucket Red Socks by scores of 9-7 and 5-1.
Pridie, the son to 1973 Wahtonka High School graduates Cathy Carleton and Keith Pridie, is a graduate of Prescott, Ariz. High School.
In his minor league career, Pridie was selected as an all-star in 2007, while playing for Montgomery of the Southern League, and he picked up a Player of the Week nod in 2008 as a member of the Rochester Red Wings, a minor league affiliate of the Minnesota Twins organization.
Jason's father Keith pitched for The Dalles Little League baseball team coached by Bob Bellamy.
They placed second at the Little League State Tournament in Portland.