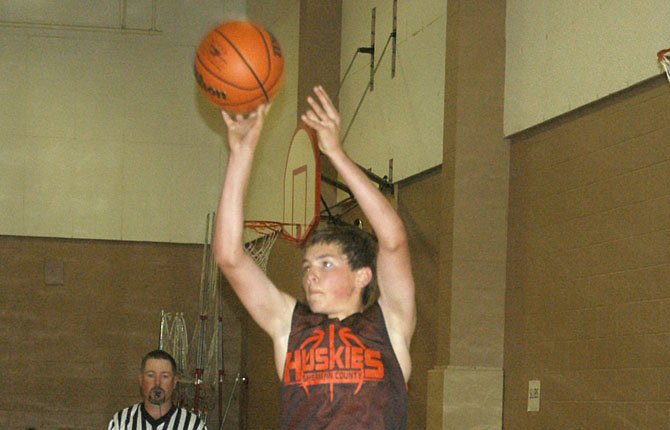 It is still six months from the official start of the 2013-2014 basketball season, but one of the most important times for jelling, working out the kinks and establishing continuity with new players, summer basketball is a critical tool.
Starting on Thursday, June 13, Sherman High School will pay host to several standout basketball teams from across the state and Washington in the four-day annual Husky Basketball Tournament in Moro.
On Thursday, games start at 4 p.m. and last until 9 p.m. with the nightcap.
Hoops play starts at 10 a.m. on Friday and ends with a 9:30 p.m. matchup.
Action hits the hardwood at 9 a.m. on Saturday, before ending with a final game at 9:30 p.m.
Consolation bracket play and the championship rounds will be played from 9 a.m. until the last tip-off of 4:30 p.m.
Just some of the squads invited include state runner-up Horizon Christian, Ione, Powder Valley, South Wasco County, Hosanna Christian, Triangle Lake, City Christian, Country Christian, Imbler, Nixyaawii, Triad, Southwest Christian and Three Rivers Christian.
On the Washington side of the map, teams are Sunnyside Christian, defending 1A state champs in Wash., Rogue Valley and Walla Walla Valley Adventist.
All-league guard Jailin Conboy is looking forward to the challenge early on.
Without graduated seniors Riley Brown, Alex Riggs and Brian Simantel, Conboy is set to match wits with Austin Kaseberg, Nick Coleman, Ben Holliday, Cody Jauken and a few other returners and incoming freshmen.
The goal is to match or surpass last season's 18 wins and a second-round state berth.
The Redsides are coming off a 21-win campaign that saw them play in the district championship game and advance past the first round of the playoffs.
Wyatt Creel and Chris Grace are the only SWC players not with the team, but there is plenty of depth and skill returning for veteran head coach Jim Hull with Loreto Morelli, Colton Nannini, and Nathan Duling, David Ocacio, Travis Hayes, Ellis Rager and company hitting the hardwood in full stride.
The Huskies are in action this weekend at the Seaside Summer Basketball Tournament.