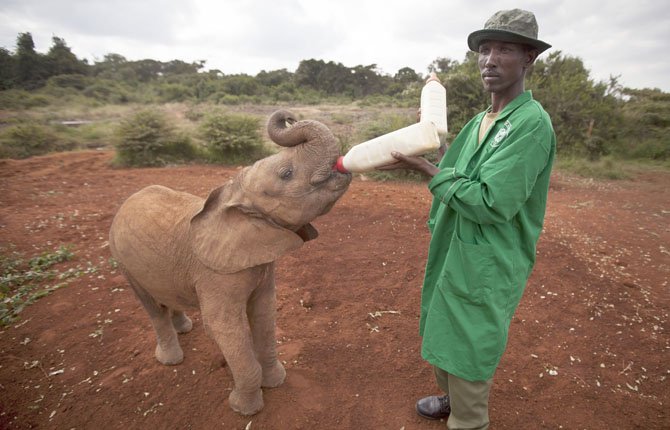 Search of rubble almost complete
PHILADELPHIA (AP) — As a bulldozer began to clear away the debris of a collapsed building that killed six people, city officials said a search for the dead and injured was nearly complete Thursday and an investigation had already begun to determine how a relatively commonplace demolition job could have gone so wrong.
Fire Commissioner Lloyd Ayers said crews still need to search about 20 percent of the site of the collapse, including the back of a thrift store onto which the vacant four-story building under demolition collapsed.
It was unclear what role the demolition work might have played in the collapse, but the accident raised questions about how closely the highly visible spot on Market Street was being monitored, particularly amid word of the demolition contractor's many legal and financial troubles.
Window washers who worked nearby told the AP they had worried the building would collapse after seeing the way workers were handling it.
Jon Stewart to take time off
NEW YORK (AP) — Since 2006, John Oliver has proved his mettle as a phony journalist on "The Daily Show."
Serving in numerous "reporting" roles on the spoof newscast, but chiefly as senior British correspondent, the Birmingham, England-born Oliver is schoolboyish, poker-faced and emphatic in explaining America to itself (whether the topic is Occupy Wall Street or gun control), satisfied that his accent from across the pond makes anything he says, however off-kilter, sound authoritative here in the New World.
Recently Oliver said a simple "yes" to his boss, Jon Stewart, who means to take the summer off to make a feature film and asked Oliver to fill in for him at the "Daily Show" anchor desk.
In the coming months, Stewart will be directing and producing "Rosewater" from his own script based on a book by Iranian journalist Maziar Bahari, who was falsely accused of being a spy and imprisoned by the Iranian government in 2009 while covering Iran's presidential election.
And starting Monday, Oliver will preside on "The Daily Show" (which airs at 11 p.m. EDT Mondays through Thursdays on Comedy Central). He will substitute-anchor for eight weeks of new shows before Stewart's return on Sept. 3.
Austria removes peacekeepers
BEIRUT (AP) — Austria announced it is withdrawing 377 U.N. peacekeepers from the Golan Heights after Syrian rebels briefly overran a crossing point near the border with Israel on Thursday, a development that has deepened concerns the civil war is spreading to neighboring countries.
Fighting between President Bashar Assad's forces and mainly Sunni rebels has already spilled over Syria's borders into Turkey and Lebanon, where factions that support opposing sides have frequently clashed. From the Israeli side of the Golan, tanks and armored vehicles could be seen from about a kilometer (half mile) away in the Syrian-controlled part of the territory.
Also Thursday, al-Qaida leader Ayman al-Zawahri tapped into the deepening Sunni-Shiite rift stemming from the conflict, calling on Sunnis everywhere to devote their lives, money and expertise to the overthrow the regime, set up Islamic rule in Syria and prevent a U.S.-allied government from taking over after Assad, whose regime is dominated by the Alawite sect, an offshoot group of Shiite Islam. Al-Zawahri has repeatedly called for holy war in Syria and has blasted Lebanese Shiite Hezbollah militants and Iran for supporting Assad.