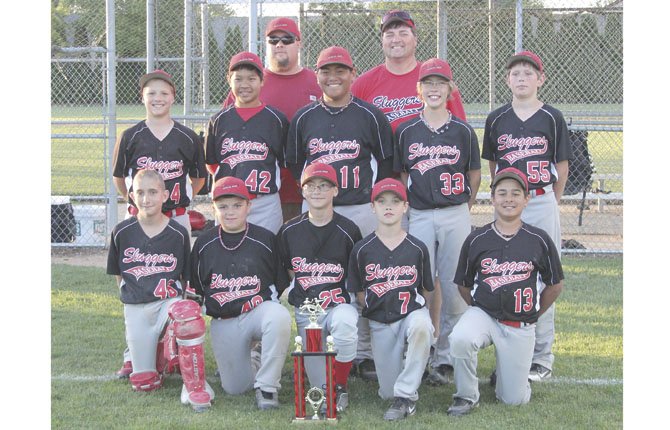 The incline for the 12U Sluggers appears to be up, as they put up another solid performance with third place at the Sherwood Junior Baseball Organization Tournament on June 2.
In posting a 3-1 overall record in four games, the 12U Sluggers were right on cue from the batter's box in outscoring opponents by a 45-15 margin.
With assistant coach Chris Schanno and skipper Joe Abbas making all the lineup moves, the Sluggers started action with a resounding 10-0 win over West Albany.
Now that they had the momentum wind in their sails, the Sluggers maintained an edge in their game with another lopsided 10-run roll for a 13-3 decision.
Now up 2-0 in their opening contests, the Sluggers could not gain an edge in a semifinal showdown versus North Plains, as they were dropped by a big 9-3 score.
Now that any large thoughts for a tourney championship fell by the wayside, the Sluggers still had a lot to play for with a possibility of taking home some hardware with a win over Newberg.
They answered the call in this matchup, however, and jumped off the deck with an impressive 13-9 victory for a third-place outcome.
The Sluggers are winding down the regular season and forged a significant outcome in the process.
Last weekend, this group came together with another tough tournament in the North Marion Invitational and added some more hardware to the trophy case.