Boot camp aids start-ups
Getting Ready for Investment is the theme of the OEN Gorge Accelerator Boot Camp which is accepting applications for sessions this fall.
The boot camp helps growth companies get resources they need to be successful. In eight intensive sessions, selected companies will learn how to structure, plan, develop and manage their businesses, and prepare to effectively present their business for funding opportunities.
The program will include a mentor assigned to each company and a team of coaches who will cover the basics of launching a company. Mentors and coaches are seasoned entrepreneurs willing to share experience and knowledge.
Topics at the boot camp will include market validation, market sizing, competitive analysis, understanding sustainable competitive advantage, financial projections, building a team and presenting to investors.
Gorge Accelerator Boot Camp is supported by the Oregon Entrepreneuers Network, the Oregon Community Foundation and the Port of Hood River. For applications, contact Robin Cope at robinc@oen.org.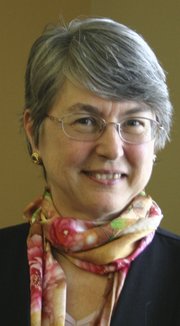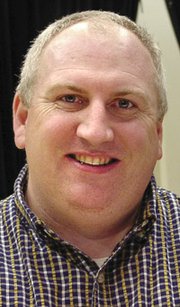 Most of the time over the past few years news about businesses and lending has been bad, but Eric Nerdin and Mary Merrill say there are loans to be had for gorge businesses — and help in getting them.
"In 2011, we helped secure $478,288 in loans; in 2012, $779,900; year to date in 2013, $290,000," said Merrill, director of the Small Business Development Center (SBDC) at Columbia Gorge Community College.
Some of those loans came from Mid-Columbia Economic Development District (MCEDD), where Nerdin is loan fund manager for several revolving loan pools. The organization serves Hood River, Sherman and Wasco counties in Oregon and Klickitat and Skamania counties in Washington.

While the local SBDC is tied to a regional district in Oregon only, Merrill noted that the organization has a variety of online tools accessible beyond those boundaries, including how to start a business information for both states.
The two organizations often work cooperatively.
"We help pull together the loan package," Merrill said. Often businesses don't have business plans, don't know how to do projects or don't have the tools necessary to do them. The SBDC provides free assistance, tools and resources to help businesspeople prepare themselves for not only lending, but the other aspects of business ownership and operation.
Often business financing involves not just one loan, but a financing package that can include loans from public funders like MCEDD and the State of Oregon Enterprise Development Fund, small private lenders and even banks.
Oregon's various SBDCs can also draw on statewide funding opportunities through Capital Access Teams.
"If one of our SBDC clients is having trouble getting funding for a loan locally and is turned down, we can engage the Capital Access Team to shop the loan through the whole state or the Pacific Northwest," Merrill said.
That requires developing a comprehensive business plan, which the SBDC can help accomplish, as well as helping to create an online password-protected Adobe document which can be provided to prospective lenders. The Portland Capital Access Team that Merrill works with includes Noah Brockman and Rick Stone.
"Both are experienced bankers and have got MBAs," Merrill said. "They like to say instead of going in the front door or the back door, they go in the side door."
Merrill says she has had good success working with them.
Relatively new funding sources have also developed in the gorge, like the Gorge Angel Investor Network and the Gorge Oregon Entrepreneurs Network. That organization is holding a Getting Ready for Investment accelerator boot camp this fall (see related story) and is taking applications now.
"Folks who go through the gorge accelerator boot camp will be engaged in conversations with investors," Merrill said. "It's a great opportunity for business owners to look into."
At Mid-Columbia Economic Development District, Nerdin can draw on a lot of lending tools and flexibility to best fit a business need.
"One thing that's important to note is that we don't do a lot of direct advertising and marketing," Nerdin said. Because they are publicly funded, they aren't allowed to compete with banks.
"It's an interesting dynamic," Nerdin said. "People have to be told 'no' before we can say 'yes.'"
Applicants who come to MCEDD first are told to talk to a financial institution, or to the SBDC for help with their loan package.
"Once they're told 'no,' we can work through the application process," Nerdin said.
Nerdin travels through all five counties almost every week, working with borrowers and prospective borrowers. His background is in banking and small business.
He works with revolving loan funds obtained from a variety of different sources that have their own unique criteria. Some are county-specific. Klickitat County and Sherman County, for example, each have grant-funded loans available only to their residents.
Nerdin also works closely with banks, although he doesn't refer to specific banks. Often banks that have turned down a loan applicant will refer them to MCEDD.
"Our goal is to graduate [the applicants] from our loan programs to be bankable," Nerdin said. "They can continue building a deposit relationship and after three or four years, if they need another loan, the natural thing is for them to get the loan from their bank."
MCEDD can loan for a variety of reasons: start-up, working capital, cash flow and expansion, among them. The smallest amount, $1,300, to help a local downtown business get a sign when it moved to a new location.
"We can do up to $250,000," Nerdin said. Typically, their loans are under $100,000.
Some examples of businesses that have used MCEDD loans include Romul's for its Hood River location, Rivertap Pub for an expansion project, Columbia Auto Repair and Service to move to a new location in The Dalles, Solera Brewing Company to reopen the former Elliot Glacier Public House, and 10 Speed Coffee Company to purchase and improve a larger facility in Hood River.
Nerdin can also work with borrowers to provide more repayment flexibility than may be available from other sources.
"Our lending is very similar to commercial lending," Nerdin said. "We require collateral, cash flow and payments, but we do have flexibility in all those areas."
MCEDD can take a more subordinate security position, sometimes use inventory as collateral or use more creative sources of collateral. One borrower, for example, used Dr. Seuss art and jewelry as collateral.
Nerdin can also tailor repayment terms to suit the business.
"Rafting, for example," Nerdin said. "You may know you're not going to have income three or four months out of the year, so you may have a low or no payment then, but a bit bigger payment during the other months. Our goal is to get the money back, but at the same time, we don't want to give loans that cause problems."
The organization's primary goal is to stimulate job growth in the five-county region. Since it started in 1980, MCEDD has grown its program to acquire a total of just over $4.5 million in federal and state loans and grants and almost $1.9 million in local matching funds to capitalize its revolving loan programs. Those funds use repayments from the loans to continually relend, creating the potential for additional job growth.
Since inception, the program has made 192 loans to businesses totaling almost $10.6 million. Using those loan funds, businesses have created or retained more than 1,800 jobs.
Contacts:
Small Business Development Center: Mary Merrill, mmerrill@cgcc.cc.or.us, 541-506-6120
Mid-Columbia Economic Development District: Eric Nerdin, eric@mcedd.org, 541-296-2266