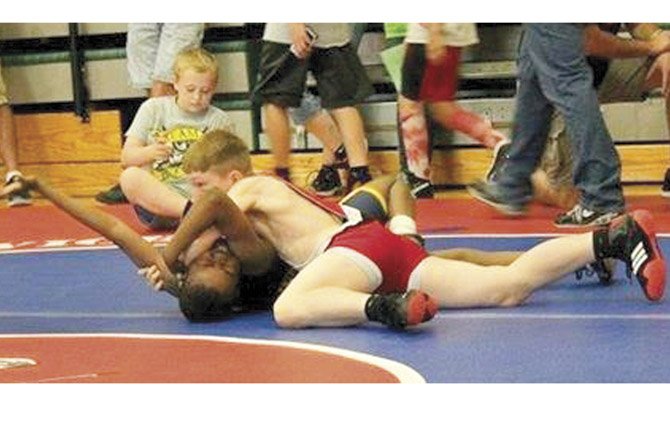 The Dalles wrestler Dusty Dodge needed a solid weekend performance to vault him to a newer level.
He did just that.
Dodge reeled off several falls, decisions and major decisions to end up with second-place recognition in the Oregon State Freestyle and Greco Roman championship match, but he could not get over the final hurdle, as he secured second place in state to punch a ticket to the upcoming Regional and National tournaments.
He is currently in heavy training for the Western Regionals in Pocatello, Idaho, which runs from June 18-22.
Just a few days later, Dodge makes a trip to Orem, Utah for Nationals from June 24-26.
In order to make this monumental trip, Dodge is in need of traveling funds to help with costs for both events.
As a fundraiser, Dodge is selling boxes of freshly-baked Krispy Kreme doughnuts and will be delivering this Friday and Saturday, June 14-15 for one dozen of the regular glazed doughnuts.
Costs are $10 for each box.
Please call or text 541-705-7024 for more information or to donate.