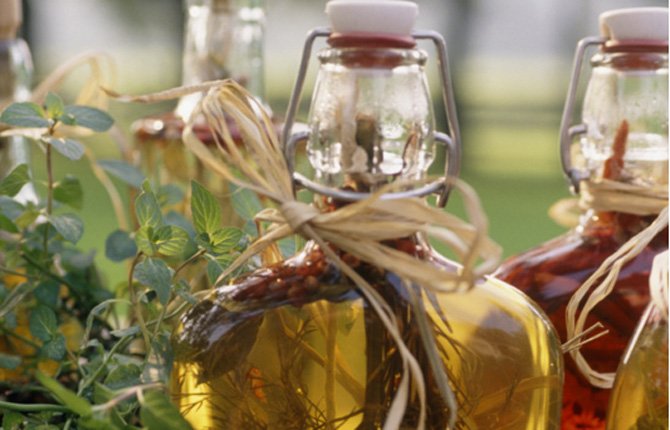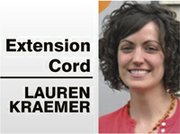 Each year the Oregon State University Extension Service Master Food Preserver Program here in the Gorge offers a series of "a la carte" classes folks can participate in to learn about food preservation and home cooking topics.
Classes this year cover everything from cheese making to tomatoes, jams and jellies, and pressure canning.
This week's classes were all about making your own homemade flavored oils, vinegars, and extracts. Since I know I won't see all of you in class, I figured I would share some tips with you here so you can learn along with the rest of us—minus the samples and taste tests included in the $10 class fee of course!
Oils
Oils are the trickiest and come with a few safety precautions.
Flavored or infused oils are delicious additions to many dishes, bread dipping, sautéing, or salad dressings. The catch is that they must be refrigerated and used or discarded within four days of making them. The types of ingredients that we infuse in oil — like garlic, tomatoes, basil, oregano, rosemary, etc. — all harbor the risk of botulism, a deadly toxin that grows in anaerobic conditions, like a jar of infused oil.
There is no way to smell, taste, or see botulism, so if you infuse your own oils — have a plan for them and work in small batches so you can avoid waste and throw them out after the four days have elapsed.
To get fast flavor in your oils, heat them slightly along with the ingredient you are infusing and then add to marinades, dressings, dipping sauces, etc. Plan to use them right away so your oil and the other ingredients are fresh.
Vinegars
Because of their acidity, there are far fewer safety issues and a lot more room for creativity and flair with vinegars. Any type of vinegar can be used, as long as the acidity is 5 percent. It should say so right on the bottle and many types, including distilled white, apple cider, white wine, red wine, rice and others will be 5 percent.
Vinegar can be infused with sweet things like berries, fruit, and citrus zest. Savory vinegars can also be developed with just about any herb from your garden, including basil, mint, tarragon, thyme, oregano, chives, sage, garlic, dill, and even the blossoms of chives, nasturtiums, or lavender for added color.
To make flavored vinegars, wash your ingredients well, pat dry, and then add your herbs or fruits to a sterilized jar and cover with vinegar. Good flavor will develop within three to four weeks. Further flavor enhancements will result if you add salt, sugar, or other dried herbs.
For long term storage, keep vinegars in the fridge in tightly sealed containers and use within four to six months. If your vinegars show signs of mold or bubbling, cloudiness, or sliminess—discard without tasting.
Extracts
One of my favorites because of the cost savings that can be had, extracts usually cost upwards of $2 or more per ounce. When you make them yourself they can be as inexpensive as 50 cents per ounce for the more costly varieties like vanilla. The type of alcohol used in making extracts doesn't have to be great quality—the quality of the added ingredients is what really matters.
Eighty or 100 proof vodka or white rum work best for making extracts. Beyond that, the creativity is endless. Add 3-4 vanilla beans per cup of alcohol and split the vanilla beans length-wise before adding to the alcohol.
You can also make your own extracts of cinnamon, chocolate, orange, lemon, and lime, anise, coffee, or peppermint. Just place the main ingredient you are working with into a clean, sanitized jar or glass container. Cover with alcohol. Place in a dark location (inside a cupboard works great). Shake daily for the first week, then weekly for the next six to eight weeks. After eight weeks have elapsed you can either filter off the extract and give as gifts or leave the main ingredients in the jar or bottle and use as you would in any recipe. If you keep the alcohol on the main ingredient you can top off your jar or bottle with a tablespoon of alcohol every now and then to keep your batch going.
Flavored oils, vinegars, and extracts are a wonderful way to enhance the flavor of baked goods as well as beverages, salads, entrees, and desserts. You can add layers of flavor and a unique depth to many meals by adding a splash of your own vinegar or extract.
Got questions? Call your local extension agent any time and I'll help you get started: 541-386-3343 ext. 258 or 541-296-5494. Next up on our a la carte class list is Jams and Jellies, followed by Pickling and Fermenting. I hope to see you there!