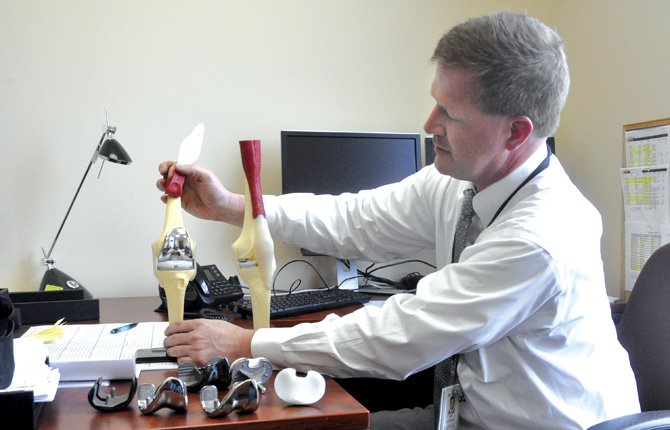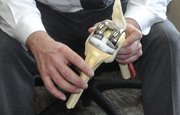 The Dalles — Baby Boomers might be aging, but many are determined not to give up the active and healthy lifestyles that characterize their generation.
Seventy six million Americans born between 1946 and 1964 have defined the culture as they passed through each decade. They have enjoyed the prosperity that followed World War II and many have been financially secure to explore a wide range of sports and other outdoor recreational interests. Unfortunately, these energetic lifestyles have brought achy joints and boomers — who are turning 65 at a rate of 8,000 per day – are the fastest-growing group to undergo total knee replacements.
On the opposite end of the spectrum are people not getting enough exercise and putting undue stress on knee joints by packing around too much weight. The obesity rate in America is now among the highest in the world and many people are experiencing health problems caused by this condition.
Between the two factors, the number of people opting for knee replacement surgery in their 40s and 50s to overcome stiffness and pain is growing at a record rate, according to a recent article published in The Journal of the American Medical Association.
About 500,000 knee-replacement surgeries are now undertaken each year in the U.S. and medical experts expect that number to increase by as much as 600 percent over the next two decades.
Dr. Gregory Stanley, who practices at Cascade Orthopedics and Sports Medicine Center in The Dalles, said it is not the activity that people undertake but the injuries they sustain that leads to mobility challenges. He said a cushioning layer of tissue, called cartilage, prevents direct contact among the three bones that make up the knee. Once the cartilage breaks down from abnormal stresses, previous trauma or ligament instability, the joint surface becomes damaged enough for bone to rub on bone.
"Grandma always said, 'You will pay for the sins of your youth' and she was right in that the injuries you get while you are young catch up with you as you age," he said.
The best way to avoid having knee replacement surgery, said Stanley, is to factor the risk into sports and other activities and take whatever precautions are necessary to avoid getting hurt.
He said people who work in the agriculture industry often end up with knee injuries from operating farm machinery and walking on uneven ground that can lead to torn and sprained ligaments. He said, most of the time, knee discomfort can be treated with a brace to support the leg, injections to alleviate inflammation, medicine and physical therapy.

Genetics also play a role in determining whether a person will have problems with knees, according to Dr. Mark Cullen, an orthopedic specialist who works at Water's Edge, a Mid-Columbia Medical Center clinic.
"If mom or dad had replacement surgery, there's a chance you are going to have it also," he said.

He said the time may come when lesser treatments aren't working and it is time for the patient and physician to discuss surgery.
Cullen said osteoarthritis in the knee may cause pain that is so severe that it not only bothers a person who is walking or climbing stairs but is even present when they are at rest.
"Most of the people who come in to see me about a knee replacement are not willing to give up their active lifestyles," he said. "It is my job to help you do what you want to do for as long as you can."
Surgery and recovery costs are expensive — a national average of $40,000 per knee — and without a change in lifestyle, might not be a permanent fix.

However, Cullen said more than 90 percent of people who undergo total knee replacement experience a significant decrease in pain. It takes nine to 12 months for the person to recover full use of their leg, so surgery is a commitment that extends well beyond two hours in the operating room.
"You are signing up with a big commitment to do the work after surgery to get the results," he said.
If the person returns to strenuous physical activity or continues to put a lot of weight on the knee, said Cullen, the friction they create can wear out the artificial implants or metal tray fit into the bone and the high-density plastic space that creates a smooth gliding surface.
"You can't be headstrong about having an arthritic knee — maybe you won't be able to run marathons, but you can still cycle and keep moving," he said. He said the vast majority of people who modify their lifestyle to cut down wear and tear on their joints do well with a knee replacement. He said 85 percent of implants last 20 years or more without any kind of significant problem.