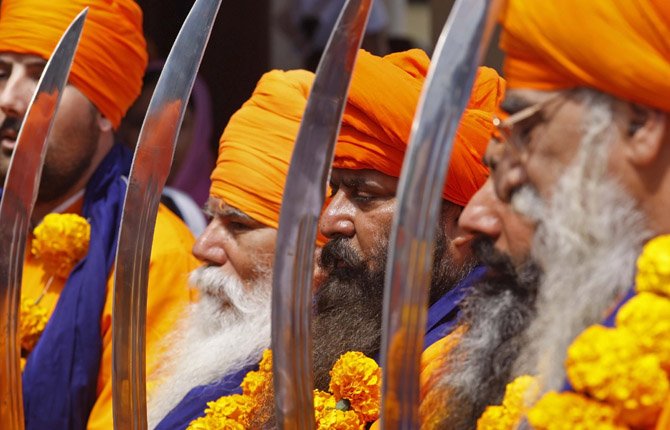 Firefighting air tankers to be based in Madras
MADRAS — Some of the next generation of firefighting air tankers will be based at an airport in Central Oregon, along with a collection of vintage planes.
The Bend Bulletin reports that Erickson Aero Tanker of Hillsboro now has two of its MD-87 jets based at the Madras Municipal Airport and will be adding three more by the end of the summer.
The company bought seven planes from a Spanish airline, and will be converting them to drop fire retardant on wildfires.
The airport has one maintenance hangar for the planes, and will be building another that will do double-duty for the 30 World War II-era aircraft. The 30 planes will be moving to Madras over the next three years.
Company founder Jack Erickson's collection of World War II-era aircraft, now based in an old blimp hangar in Tillamook, will also be moving to Madras.
Chuck Rhodes, maintenance supervisor for the company, said it was a harrowing few minutes the first time they tried rolling one of the MD-87s through the hangar in Madras. They cleared the top of the door by just 2 inches.
That hangar was originally built for DC-7 air tankers flown by Butler Aircraft of Redmond. . Butler sold its air tanker operations to Aero Air of Hillsboro late last year, which then joined with Erickson Group Ltd. to form Erickson Aero Tanker.
Glen Newton, air tanker operations manager for Erickson Aero Tanker, said the lack of air traffic made Madras an attractive location for the air tankers and the museum.
Newton said the MD-87s will be able to carry about 4,000 gallons of retardant, nearly twice the payload of the older and slower air tankers being replaced.
Newton said he expects the company will have as many as 10 MD-87s based in Madras within five years. They will load up on retardant at the airport in Redmond.
Erickson Aero Tanker employs 15 to 16 pilots and mechanics today, but could grow to 50 or 60 in Madras over the next few years, Newton added.
Oregon Senate rejects school budget
by Jonathan Cooper, Associated Press
SALEM — The Oregon Senate rejected a $6.55 billion budget for primary and secondary schools Monday after one Democrat and all 14 Republicans said it didn't provide enough money.
The 15-15 vote complicates efforts to put together a new two-year state budget.
The funding bill for schools would have represented an $800 million increase compared with the last two years, an increase of 14 percent. Combined with $200 million in savings from cuts to retirement benefits for public employees, most school districts would be able to avoid reducing the number of teachers or school days after years of cutting costs.
Democratic supporters championed what they called the largest-ever school budget.
"This budget will reverse that trend in teacher layoffs and ballooning class sizes," said Sen. Diane Rosenbaum of Portland, the No. 2 Democrat in the Senate.
But Republicans refused to support the budget without steeper cuts to public-employee pensions, which would allow school districts to save money on retirement costs.
"We're taking a pass on the future of our students," said Sen. Larry George, R-Sherwood. "This budget sells our students short."
Democratic Sen. Chris Edwards, of Eugene, joined GOP opponents, saying his local school district was one of a handful that would still face budget cuts next year.
Edwards is pushing for a combination of pension cuts and increased tax revenue to boost school funding and minimize the impacts on the Eugene district.
"We've got to stand up and lead for our constituents that don't understand politics, that just sent us here to do the right thing for their kids," Edwards said. "For them, at least back home in my town, this budget isn't good enough."
Edwards' decision to break with his party frustrated Democratic Gov. John Kitzhaber and legislative leaders.
Kitzhaber issued an unusually biting statement, saying he was "very disappointed" in Edwards and GOP senators.
"Kids have gone home for the summer, and school districts across the state face tremendous uncertainty," Kitzhaber said. "It's inexcusable that D.C.-like gamesmanship won out over Oregon common sense."
Republicans and Democrats have been at odds for weeks over raising new revenue — a Democratic priority — and cutting public-employee pensions, a Republican demand. On-again-off-again talks have failed to produce a compromise that both sides could accept.
Democratic leaders say the state can function without increasing taxes or lowering pension costs but doing so would allow for smaller increases in college tuition and more comfortable budgets for primary and secondary schools.
The Senate is scheduled to vote Tuesday on a resolution that would allow the government to continue operating at current spending levels until Aug. 15 in case lawmakers don't finish the budget before spending authorization expires June 30.
Information from: The Bulletin, www.bendbulletin.com
Washington Army major named astronaut trainee
by Jonathan Cooper, Associated Press
SEATTLE (AP) — A U.S. Army major from Spokane has been named one of NASA's eight new astronaut trainees.
KING-TV reports 34-year-old Anne C. McClain is a graduate of West Point and a helicopter pilot. She also recently graduated from the U.S. Naval Test Pilot School.
NASA announced Monday she will start her training in August with seven others, including three other women.
The candidates will be trained for low-Earth orbit, as well as missions to asteroids and Mars.
McClain also studied at the University of Bath and the University of Bristol, both in the United Kingdom.