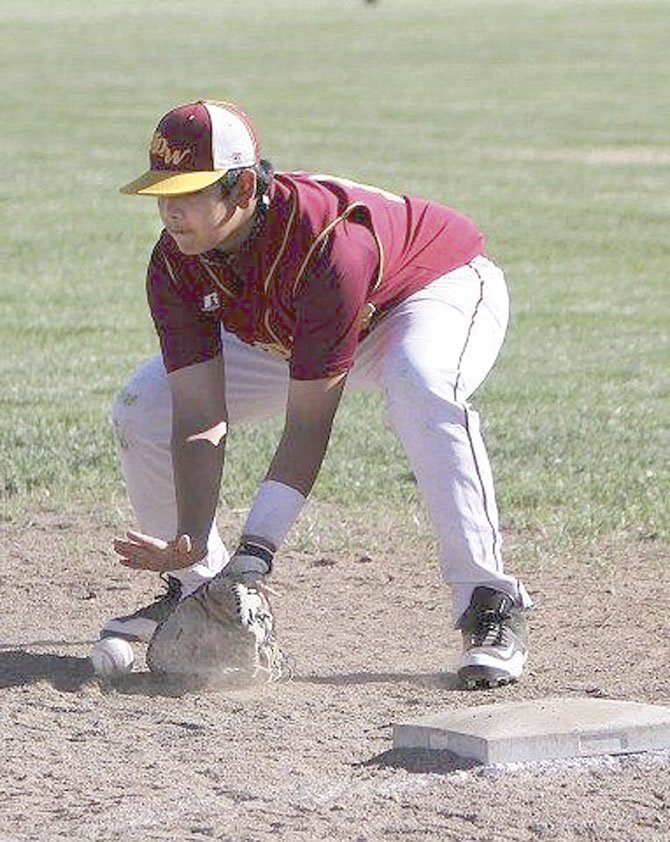 After a long meeting Wednesday night, The Dalles-area Babe Ruth program has announced the rosters for its 14U all-star baseball team.
That group will host seven other teams in a three-day state tournament from July 10 to 12 in The Dalles looking for the chance to move to the next round for the Babe Ruth regionals from July 28 to Aug. 3 in Centralia, Wash.
First-year tourney director, Brian Bierwirth, likes the makeup of the team, skill-wise.
"The 14-year old team is a pretty strong team," he said. "They got some good ballplayers on it, so they have as good of a shot as anybody in the pack. The Dalles is a quality team and it is very tough to knock off a quality team in any tournament."
Making up the roster for head coach Sean Herriges are experienced players who have enjoyed a tremendous amount of success at all levels, ranging from little league and the Junior Baseball Organization.
From Spooky's are John Miller and Dylon Jinkins, and out of the Y-102 crew are Boston Bate, Izaac Tapia and Tyler Robinson.
Three athletes represent East Cascade Electric with Tazman Moffett, Jacob Wetmore and Preston Klindt earning slots in the lineup.
Tanner Herriges, Aaron Maney, Tyler Westin and Denzel Arellano played this spring on the Pepsi squad and join forces with this team.
Rounding out the roster is a standout out of Sherman in Max Martin.
The all-stars are in the American Division along with Tualatin Hills, Hermiston and Clackamas. On the National side are Tigard-Tualatin, Southeast, Baker City and Tri-County.
This is a round robin event where the semifinals take place on Friday, July 11 and the consolation and championships being played that Saturday.
As a former coach, Bierwirth knows what it takes to be successful on the biggest stage.
Some of it involves getting the right bounces, fortunate breaks, some team chemistry and a little luck to take the next steps.
"The best advice is for them to play together as a team, have fun, enjoy yourself and don't let the sticks get you down," Bierwirth said. "It is important to move on to the next pitch and the next out and not worry about anything else. That is what it takes for any ballclub to succeed."
In his first year taking over for long-time tournament director Butch Hert, Bierwirth said organizing the event this year has been an eye-opener.
He has been hustling around town signing advertisers, purchasing trophies, adding prizes and other events to entertain spectators to make it the best three days he can.
"I have never done it before, because I have been an umpire and a coach for a couple of years now," Bierwirth said. "This is more about doing face-to-face with our local businesses. I have learned that a lot of places support baseball around here through advertising. I just want to thank them for their continued support."
This marks the second year a tournament will be held in The Dalles and Bierwirth is happy the spotlight is back in The Dalles.
"I think it is a great thing for this community," Bierwirth said. "You have little league and Sluggers and whoever else plays here, who keep that baseball tradition alive in The Dalles by playing great baseball. We want the Babe Ruth team to keep it going."
Games will be played at Kramer and Wahtonka Fields instead of Quinton Street Ballpark due to scheduling conflicts.
Costs are set at $4 for adults, $3 for children between the ages of 13-18, $2 for children 7-12 and everyone 6 and under are free.
Unlimited passes for all three days are offered as well for $15.
There will be trivia contests held, awards, prizes, 50-50 raffles and Randy Haines from Gorge radio is doing the broadcasting.
To volunteer for snack bar duty or to work in the ticket booth of field maintenance, send an email to ikote@msn.com.