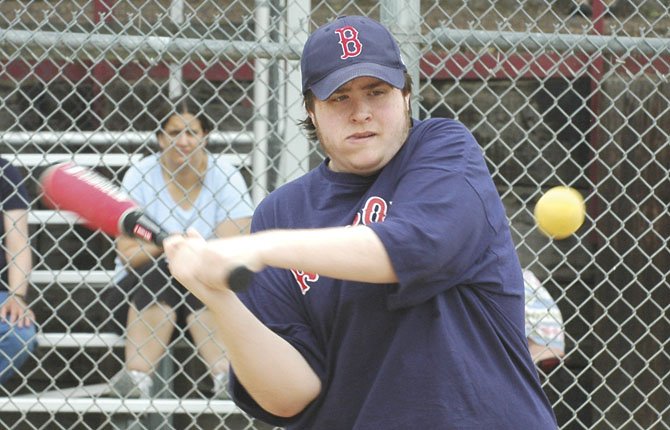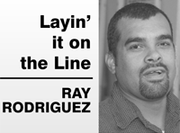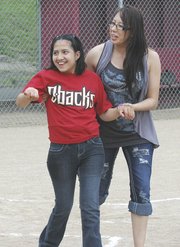 The Dalles — For four weeks, a large number of athletes, parents, coaches and friends congregate on 16th Street Ballpark for special moments of Challenger Baseball in The Dalles.
It is a great opportunity for these youths from the ages of five-through-21 to participate in the game they love.
This baseball league is committed to creating an environment that is family-friendly, safe and fun.
The motto of the Challenger Baseball program is to give physically and/or mentally disabled athletes a chance to come together as a team, be cheered on to greatness and experience fun and fellowship of baseball and softball, regardless of limitations.
Sport is a great way to bring awareness and knowledge to a wide range of issues.
Over the years, it has been used to promote understanding about health, fitness, camaraderie and fun in its truest form.
It is also a great tool for helping people.
The First Challenger program was started a decade ago by parents Randy and Lori Carter, whose son Brycen had a profound love of baseball, but could not compete in Little League due to Down's Syndrome.
The Carter's became pro-active in their search, hoping to start a program to allow kids an opportunity to play organized baseball.
It all started from watching an HBO special where programs in other areas across the United States made adaptation to games in order to allow every athlete an opportunity.
"Our son had a love for the game, so why should he be denied the chance to compete," Randy said. "We reached out to many parents who were in similar situations as us and they immediately hopped aboard. We started building from there and it has grown to what you see here today. I am awestruck by the turnout."
In the same vein, The Dalles resident Janel Hughes had her first taste of the powers of Special Olympics 24 years ago when she and her husband were asked to volunteer as assistant coaches for a track and field endeavor in another county.
"Little did we know that one day we would have a special needs son, so when he came of age to participate, we jumped at the chance to involve him," Hughes said. "My son has been involved with Special Olympics since he was 12. He is now turning 20."
By volunteering and seeing these athletes smile and enjoy success, it gave Hughes an indescribable feeling.
"Most volunteers will tell you that they receive more than they give," Hughes said. "It almost seems selfish, but by volunteering it brings feelings of satisfaction and joy to the giver."
There are no outs recorded in Challenger games and players in a wheelchair had a chance to swing the bat and circle the bases.
High school 'buddies' were on the field with the players, sharing stories, while offering encouragement and assisting in tactical aid.
Players shared smiles, parents cheered and after the game, these baseball sluggers received medals, wiffle-ball bats and shared precious moments with hot dogs and lemonade.
It has always been well represented when games are held and for many players and families.
It is the highlight of their summer.
Maribel Mendiola first heard about the program at Chenowith Elementary School from Stacy Holeman. Maribel knew baseball was the right outreach for her six-year-old son Moises, who has Down's Syndrome.
Baseball is in his blood, and Moises gravitated to the sport almost immediately.
"It is funny because, it just took him a little while and he was throwing and swinging a bat like he had been playing for years," Maribel said. "I just love the way he smiles when he plays. There is no better thing for me, as a parent, than to see him having fun just like everybody else."
As long as Randy Carter, Maribel Mendiola, Janel Hughes and other dedicated parents are involved, there is hope for an improved future.
Through parenting, support groups and increased awareness and understanding, their united front and message will spread.
"It can be a real challenge for some parents, so for them to learn from like-minded folks, who are in the same situation is so much easier because some people can feel isolated," Carter said. "The most important thing is for our kids to be successful and these parents are extremely committed to their kids. There are some special needs here and we learn better together than individually."
For more information, to volunteer or to sign up for Challenger Baseball call 541-980-9464.
To sign up for the Special Olympics, call 541-296-1247 or email janelhughes @gmail.com.