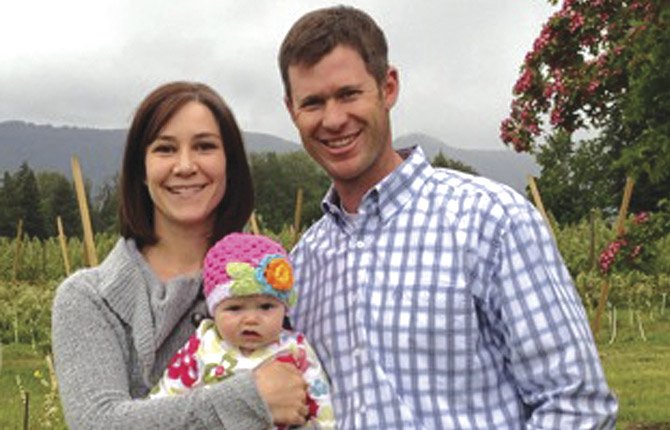 Staci L. McCarthy has joined Timmons Law PC as an associate attorney.
Staci is an experienced attorney currently licensed in Oregon and California. She has also applied for admission in Washington and expects to be admitted soon. She practices in the area of general civil litigation with an emphasis in family law, debt collection and landlord-tenant law.
"In my family law practice, I represent individuals in the following areas: drafting and review of prenuptial agreements, dissolution of marriage, registered and unregistered domestic partnerships, paternity, "grandparent rights," Family Abuse Prevention Act restraining orders, spousal and child support, custody, parenting time and post-judgment modifications," McCarthy wrote in an email to The Chronicle.
She can also help in collection of debt, by sending a demand letter and initiating a lawsuit, if the matter is not resolved.
"Unlike many attorneys, I not only assist my clients in obtaining relief they want in the form of a judgment," she added. "I also assist them in collecting the judgment. When a party prevails in an action, they are generally awarded a money judgment. It is very rare that the losing party voluntarily pays the funds due. Rather, a party has to take affirmative action to get the money they are owed."
"I then assist the client by using legal means to take the judgment and turn it into actual money in a client's pocket."
In her role as a landlord-tenant attorney, she routinely drafts rental agreements and termination notices, assists landlords in obtaining possession of the property through an expedited court proceeding called a Forcible Entry and Detainer Action, and drafts abandoned property notices. She also represents tenants to ensure landlords have followed required statutory procedures.
"I have a no-nonsense approach to the practice of law with a goal of resolving a matter as quickly and as inexpensively as possible," she noted. "This sometimes includes advising a client that, although they have a sufficient legal basis to initiate a legal proceeding, it is not cost-effective to do so."
McCarthy was born and raised in Scappoose. She graduated from Oregon State University in 2004 and Willamette University College of Law in 2007. She has been practicing law in Oregon since 2007 and in California since 2010. She began her legal career as the staff attorney at Klamath Falls Legal Aid Office, where she represented low-income and domestic violence victims in family law and landlord-tenant matters.
"Many people may not know that certain provisions of a general judgment in a family law proceeding, including a spousal or child support award, parenting plan (visitation schedule) or custody may be modified if certain legal criteria are met," she wrote.
Examples may include modifications to the parenting plan as a child grows older, or a change in parental income that may necessitate a change in the amount of child or spousal support.
In 2008, she joined the AV-rated Southern Oregon firm of Hornecker, Cowling, Hassen & Heysell LLP, practicing in general civil litigation with an emphasis in family law, landlord-tenant law and debt collection.
As a general civil litigation attorney, she helped in the defense verdicts for Jackson County on multiple civil rights claims and drafted the appellate briefs in Jackson County v. Mail Tribune where the county refused to disclose the names of concealed weapons license holders, among other cases.
McCarthy joins Bradley Timmons, who has been practicing in The Dalles since 1990. Antoine Tissot and Karen Feil round out the firm.
Timmons Law PC is located in the Crates Building, 3591 Klindt Dr., Suite 220, PO Box 2350, The Dalles. Contact McCarthy by phone at 541-296-9900 or email at staci@timmons-law.com.