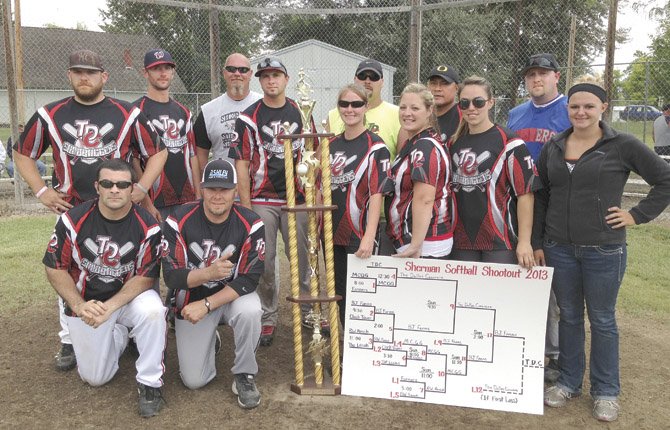 Grass Valley — The second annual Pavilion Harvest Celebration took place this past weekend for the second annual Sherman Softball Shootout in Grass Valley Saturday and Sunday.
For the second year in a row, The Dalles Concrete Sandbaggers cruised past six other squads to take home the trophy beating BJ farms in the championship game by an 18-7 margin. All proceeds from the celebration and the softball tournament go to the restoration of the Pavilion in Grass Valley.
Any questions about donating to the restoration cause, interested parties can contact the City of Grass Valley at 541-333-2434.