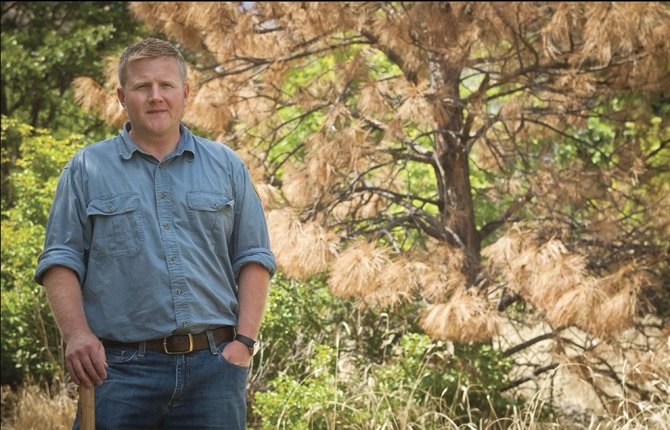 The Dalles — Chet Behling from the Oregon Department of Forestry will be educating landowners at two public forums in July about ways to stop the infestation of a migrating beetle.
Behling, who works out of The Dalles office for the Oregon Central District, makes his first stop to talk about the California Fivespined Ips at the Mosier Grange from 7-9 p.m. July 17. He will answer questions and provide information at the Columbia Gorge Discovery Center in The Dalles from 6:30-8:30 p.m. July 31.
People unable to attend either of those sessions can listen to a KIHR radio presentation on 1340 AM by Glen Ahrens, Oregon State University Extension Agent in Hood River, at 8:30 a.m. July 3.
ODF and agencies partnered to combat spread of the Ips are now seeking grant funds to help private landowners cover the cost of taking down infected trees. If that financial assistance becomes available in the future, the agencies will let the public know that the program is available.
The Dalles unit of ODF provides fire protection services to 277,000 acres in Hood River and Wasco counties, mostly forested properties but also some grasslands.