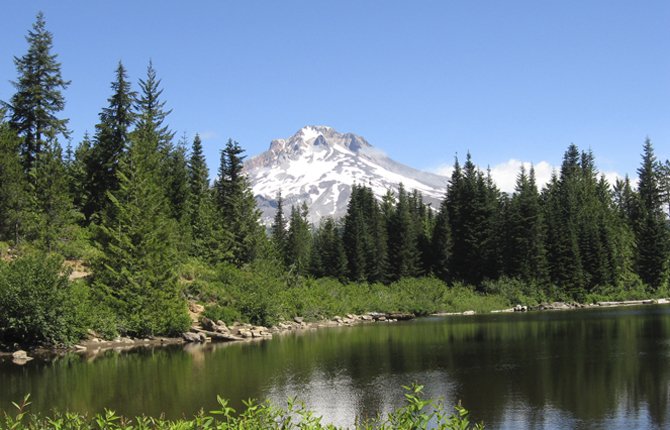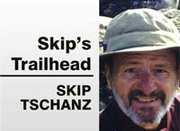 It looks like summer has finally arrived and for many of us that means it's time to go camping.
If you are like me I head to the mountains and the shade of the deep forest. Toss in a babbling brook and I'm in heaven. That also means that I have moved in to Mr. Black Bear's living room. Over 25,000 black bear call Oregon Home and most of them live in my perfect camping spots.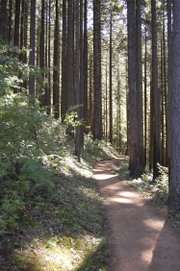 You probably won't see one though, because they really are shy and not usually aggressive. They are most active at the times of day we are sound asleep in our tent. One might wander through your camp just looking for food that might have been left on the picnic table. They just love free food.
This brings to mind the old saying "A fed bear is a dead bear." Once bears lose their fear of people and become a nuisance, fish and game officials have no alternative but to kill them. Bears don't lose their fear of folks because they aren't hunted either, they lose it because of the easy free food.
In their native habitat bears eat a wide variety of vegetation, berries, carrion, grasses and insects. Vegetation and insects account for 90 percent of their diet. A hungry bear will tear into a honey bee nest and consume everything, including the bees. At times they will take a deer fawn or elk calf, but will rarely take an adult animal.
Enough said about not feeding bears, but what do you do if you happen to meet one on the trail? The first and foremost thing not to do is run. Bears are extremely agile and very fast. A bear can hit 35 mph going uphill or downhill — it makes no difference to them. They are smart, have good vision, are strong swimmers and can climb a tree.
A wild bear that has not been habituated to people is generally not dangerous. If you do have an encounter, here is a short list of things you can do. Stay calm, don't run, and slowly leave the area while speaking to the bear in a low tone. Last summer I met Mr. Bear on Little Badger Creek trail. I popped up over a ridge and there he was, right in the middle of the trail and only 100 feet away. All I had to do is to quietly say "Good morning Mr. Bear" and he was gone in a cloud of dust. Was I lucky? Probably, but the bear acted just as I hoped he would, all he wanted was to be left alone.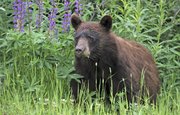 A big thing to never do is get between and mother and her cubs — bad news from the start. If you do see a cub, leave the area quickly by the same route you came in. Be alert for other cubs in the area.
If you do encounter a bear and it stands up or moves towards you, it just may be trying to find out what you are. This does not mean it is preparing to attack, it just wants more information. Once it decides what you are, it may just choose to leave the area. In rare cases the bear may try to get you to leave by making bluff charges. If you have a backpack, place it on the ground and slowly back away. If a black bear does attack, fight back. Find a rock, stick or in a last case, hit it on the nose.

The one thing I would love to have you take from all of this is to never, never feed a wild animal. A fed wild animal is a dead wild animal. Deer have died from eating plastic bags because they associated the smell of people with food.
One other thing to remember about feeding deer is that a large deer population near your home might just attract a hungry cougar that might not be welcome to the neighborhood.