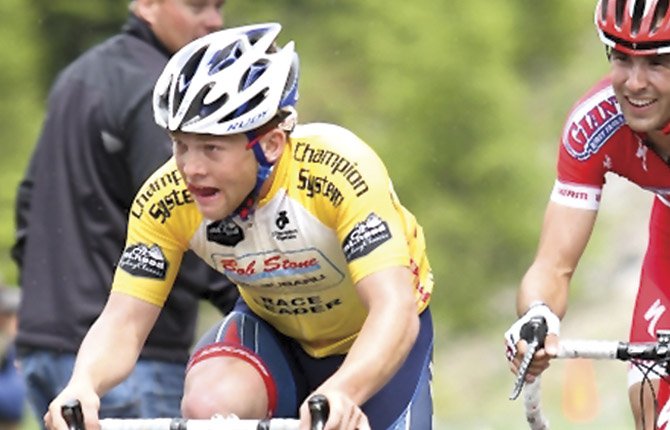 In the 11th and final year of the Mount Hood Cycling Classic held from June 21-23, more than 300 athletes from around the world converged to Hood River to participate in a scenic and challenging event, tackling four stages in three days and 20,000 vertical feet of climbing over 250 miles.
It is a tough race, but through 11 years, many memories were created.
Race director, Chad Sperry, announced in the beginning of June that the 2013 Mt. Hood Cycling Classic would be the final event.

Sperry said the program had reached a point with a significant decline in sponsorship support, volunteer support, and rider registrations declining each year that they were forced to make the very tough decision to close the event.
"It is with great sadness that we must announce that the 2013 Mt. Hood Cycling Classic will be our final event," he said. "In the past 11 years we have put every dime this event generated back into making it super cool and rewarding for the riders."
Stage No. 1 took place in the dry reaches of Eastern Oregon and rolled through miles of wheat country and prairies east of The Dalles.
On the women's side, Anne Donley garnered first place with a time of two hours and 38.47 minutes, slipping past the trio of Anne Perry, Courtney Lowe and Alison Tetrick that ended up a three-way deadlock for second place at 2:38.49.
Katharine Hall chalked up fifth place recognition with a marker of 2:38.54.
Eric Riggs and Brian Hitchcock cruised past the field in their Stage 1 attempt for a tie in 3:25.31, and Kit Reca scored third place, while crossing the line in 3:25.34.
Last Saturday, in Stage 2, the riders whirled through the Columbia Gorge Discovery Center with the course leading them along the Columbia Gorge Historic Highway to Mark Hatfield State Park's western entrance.

Amy Thornquist worked up a sweat to grab hold of top honors in 47:32.05, and Tetrick wound up just behind where she crossed the line in 47:53.07.
Molly Van Houweling scored third place with a final time of 49:07.45.
Logan Loader took home the men's Stage 2 prize in 41:20.57 and Justin Rossi pedaled home in 41:59.16 for second place in the standings.
Stage 3 was an extremely challenging course that ran through the downtown streets of Hood River.

This part of the race is one of the most technically demanding courses in the Northwest with the elevation, crazy corners, and stiff competition adding up to some exciting action.
After grabbing fifth place in Stage 1, Hall did her best work along with four others to finalize their run in a five-way split for first place.
Along with Hall, Tetrick, Thornquist, Sara Clafferty and Van Houweling stopped the watch in 46.05.
Just as the women's Stage 3 event ended up in a multi-participant tie, the men's side had a four-way split.
Sam Bassetti, Jesse Goodrich, Riggs and Stephen Leece kicked it into high gear in a robust 1:15.22 for top honors.
The racers not only competed for their individual stage placing, but also for overall standings.

All of these riders are here to do their best and compete with the best.

The high level of racing this year was evident in the rider's faces as you watch them climb or do laps in the Downtown Criterium.

These racers were giving it all they had, especially knowing this was the last time they would be riding in this challenging race.
The final stage Sunday was acclaimed as one of the most brutal race courses in the country, where pro riders covered nearly 100 miles of distance and more importantly, nearly 10,000 feet of climbing.

Add to this super narrow single lane roads that wind deep into the Mt. Hood National Forest.

The event started at Cooper Spur Mountain Resort Lodge and finished at the Cooper Spur Ski Area.

Hall added another first place outcome in the women's Stage 4 run with a marker of 3:52.38, and Perry secured second place at 3:52.46. Breanne Nalder churned out third place at 3:54.07.
Logan Owen headed the men's Stage 4 pack in 4:16.41 with a significant margin ahead of Robin Eckmann, who tallied 4:17.05.
Erik Slack tallied third place with a 4:17.31.
The grand plans are not closing just yet, Sperry said.
"Keep an eye out for Breakaway Promotions presenting a new multi-sport event for all levels of ability here in the Gorge, coming 2014 with more details soon," he added.
"This event was our baby and created who we are today at Breakaway Promotions. We are thankful for the years of support by our sponsors, fans and community."
For post race results, information and photos, fans can log on to www.mthood
cyclingclassic.com.