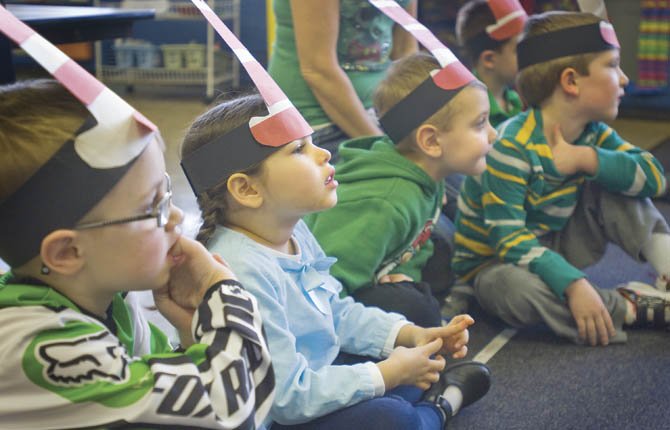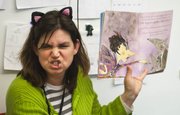 The Dalles — Volunteers read to students in almost every classroom Friday as part of the national Read Across America day March 1. The event, which celebrates reading and the birthday of children's author Dr. Suess, was organized locally by The Dalles Chronicle's Newspapers in Education program.
Volunteers included Mary McAllister, Ft. Dalles Rodeo Queen Candace Shattuck, Bob Guerrant, Celeste Hill-Thomas, Sharon Hull, LeAnn Ellett, Chelsea Marr, Kathy Viemeister, Russ Brown, Patricia Pfenning, Dennis Morgan, John Westhafer, Rocky Duran, Janet Stauffer, Corliss Marsh, Dana Mayer, Rev Janet Fuller, Callie Jordan, Fritz Ellett, Lynette Black, Suzanne Goolsby, Skip Tschanz, Janet Tschanz, Kristi Ketchum, Pam Martin, Raegan Evans, CeeCee Anderson, Gary Fischer, Lori Fischer, Laura Comini, Jody Tepoel, Joyce Powell-Morin, Dale Sue McDowell, Karl Vercouteran, Jean Vercouteran, Sara Viemeister, Debra Klaviter, Dan Minnis, Jayne Guidinger, Betty Baker, Virginia Johnson, Bill Johnson and Kay Ericksen.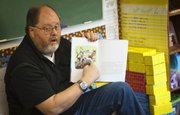 The read to classes at Dufur Elementary, Mosier Elementary, Covenant Christian, Sonrise, Dry Hollow, Colonel Wright and Chenowith Elementary.