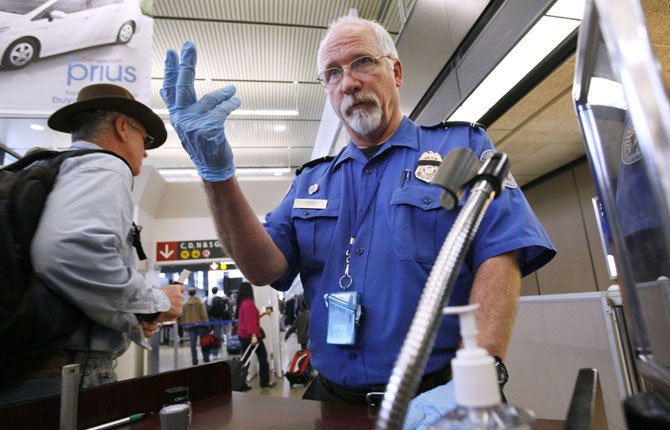 Tsunami debris spreads species
NEWPORT (AP) — Scientists at Oregon State University's Hatfield Marine Science Center in Newport are monitoring the possible spread of plant and animal life carried to the Northwest coast on debris from the 2011 Japanese tsunami.
Docks that washed ashore last summer at Newport's Agate Beach and in December on Washington's Olympic Peninsula carried non-native species. Most were scraped off and destroyed.
An invasive species specialist at the science center, John Chapman, told The Oregonian many organisms from Japan survived more than a year floating across the Pacific and crashing on the Northwest coast. But whether they will spread and become a problem is hard to predict.
Chapman says it's important to record marine life on tsunami debris for what he calls a "giant experiment."
Senior al-Qaida leader in court
NEW YORK (AP) — A senior al-Qaida leader and son-in-law of Osama bin Laden, captured in Jordan in the past week, pleaded not guilty Friday in federal court in New York to plotting against Americans in his role as the terror network's top spokesman.
Sulaiman Abu Ghaith was brought into the largest courtroom at the federal courthouse shortly after 10 a.m. and entered the plea through a lawyer to one count of conspiracy to kill Americans in a case that marks a legal victory for President Barack Obama's administration.
Black cuffs bound his hands behind him as he was led into a courtroom with about 80 spectators, mostly journalists, lawyers and court employees. He was bearded and wearing a blue prison uniform. The cuffs were taken off, and he was seated next to his court-appointed lawyer, federal defender Philip Weinstein.
Abu Ghaith was arrested overseas the night of Feb. 28 and gave an "extensive post-arrest statement" that totaled 22 pages, and arrived here March 1, Assistant U.S. Attorney John P. Cronan said. The prosecutor gave no details on the statement.