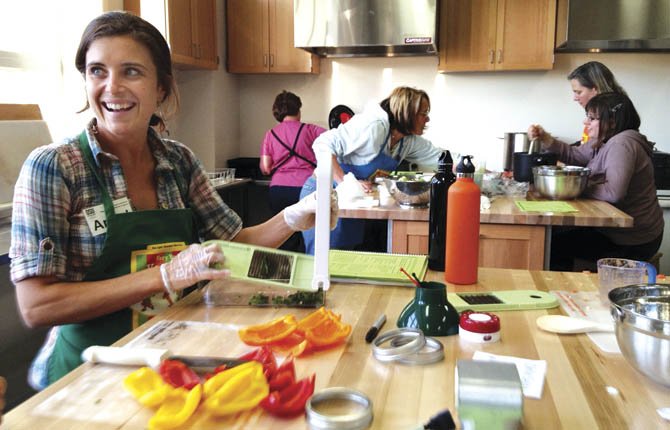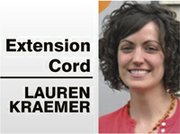 The Dalles — What if I told you that by the end of June you would be fermenting your own sauerkraut, canning your own jams and jellies, making your own fresh yogurt, pressure canning the spring Chinook run of salmon into half-pint jars, dehydrating your own herbs, and freezing extra snow peas and strawberries for use this winter?
The Master Food Preserver (MFP) program is being offered in Wasco County this spring and we will teach you how to do all of those things.
We are currently accepting applications, which can be found on the Wasco County Extension website, through the due date of Wednesday, April 3.
The class is being held on Mondays this year from 10 a.m. to 4 p.m., and will begin Monday, April 29, and go through June 24. The cost of the course is $100 and scholarships are available if the cost is prohibitive to your participation.
As always, volunteers are expected to contribute volunteer time back to the community, in the amount of 48 hours over the course of the next calendar year. If you have questions or would like more information, please do not hesitate to contact me at 541-296-5494.
I hope you will join the ranks of other MFP volunteers that make this one of OSU Extension's premiere volunteer opportunities.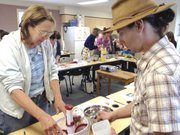 The Master Food Preserver (MFP) Program has been around since the 1980s. In its 30-year history, the program has trained many hundreds of volunteers, who each year contribute more than 20,000 hours of service around Oregon. Last year, in partnership with Washington and Clackamas County Extension programs, I administered a series of surveys to our new MFPs, through which we hoped to learn more about motivations for joining the program and how to make the volunteer commitment a fulfilling and useful experience.
We were struck by the reasons that individuals joined the MFP Program. The range of responses included: to learn new skills, to share their knowledge with others, to learn about food, to support the local food movement, to be challenged, and to support their community.
As the home food preservation movement enjoys a bit of a renaissance, recipes and suggestions for how to put-up various types of produce abound. With the growth of the Internet, foodie blogs, and easy-to-access recipes, knowing which recipes are safe can be difficult. The MFP program empowers volunteers with the skills to sift through unsafe recipes online and use tested, approved recipes that are both safe and of good quality. Many of the volunteers have told me that they are safer, cleaner, and healthier in the kitchen because of the class.
MFPs develop and hone skills in fermenting, pressure canning, pickling, dehydrating, freezing, teaching, and boiling water bath canning. With this knowledge they provide invaluable outreach to our community through booths at farmer's markets and fairs, answer food safety and preservation questions, and help teach classes. They also use these skills to enhance their own food safety and preservation techniques at home. Several volunteers have preserved immense quantities of foods this year, creating an edible savings account of food in their pantries for the first time.

The MFP program helps people enhance their public speaking and presentation skills by helping to teach classes and answer questions from the public at booths. Last year the Master Food Preservers in Hood River and Wasco County reached over 700 people through 42 classes and dozens of farmer's market booths. Many volunteers have said that they feel more confident speaking in front of groups and share their food preservation knowledge readily with anyone willing to listen.
On the first day of the Master Food Preserver Class last spring, I told my inaugural cohort of students that "this program just might change your life."
I knew it was a bold and ambitious statement to deliver to the 13 students, but I think it was accurate. Many of the volunteers have said the course did change their lives, so when you hear me say that on the first day of class this spring, you'll know why.
Lauren M. Kraemer, MPH, is a family and community health faculty member with Oregon State University/Wasco and Hood River County Extension.