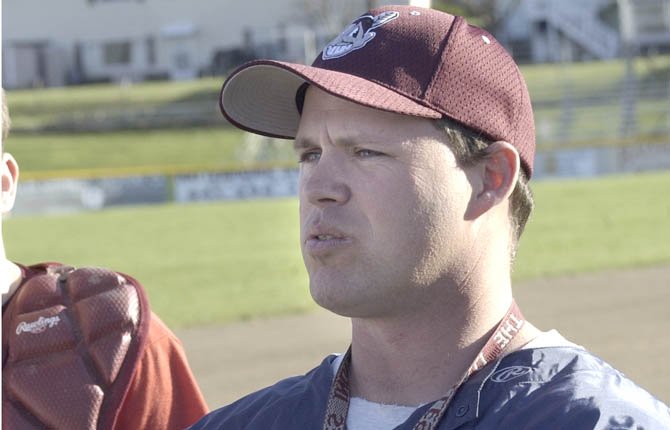 A Glance
Steve Sugg
Sugg received National Baseball Coach of the Year status in 2003.
In 2002, started Gorge Youth Football League
Starting teaching and coaching at The Dalles in 1990.
Tri-Valley League Football Coach of the Year in 2002.
Tri-Valley League Baseball Coach of the Year in 1996, 1997, 2000 and 2001.
Oregon-Washington Baseball All-Star coach in 1999 and 2001.
In 2000, was Oregon 3A Coach of the Year
State Titles in 1993, 1994, 1997, 1999, 2001 and 2002.
In 1995 and 1996 his team's advanced to the semifinals
Finished second in state in 1998.
The Dalles — Steve Sugg — a Hall of Famer.
Even he had a hard time believing it.
Upon reading a letter sent from Pete Ness of the Oregon High School Coaches Association, Sugg could not believe what he read – he had been selected as a member of the OBCA Hall of Fame.
Just a few days later the notion has yet to sink in.
"It is a great honor," Sugg said. "I don't consider myself old, but to be elected this early in my career is a great honor. I really can't put it into words. It is really unbelievable to be honest with you."
Just a few years ago, starting in 1993, Sugg skippered The Dalles High School baseball program to a dominant run of nine semifinal berths, six state championships and 300 wins in his career.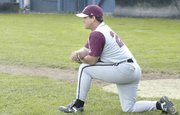 Sugg was also recognized nationwide, as the 2003 National High School Baseball Coach of the Year.
The titles came in bunches for The Dalles Indians —1993, 1994, 1997, 1999, 2001, 2002. In 1995 and 1996, the Tribe made a run all the way to the semifinals. In 1998, TD lost in the state championship game, 9-4 to Phoenix High.
"We came within a couple of outs of winning it for like six years in a row," Sugg said.
Ryan LeBreton won state championships two of his final three years in high school, going back-to-back in his sophomore and junior seasons.
He spoke highly of coach Sugg.
Although intense and fierce in his coaching style, LeBreton said that passion for coaching brought the best out of the athletes.
"We did not feel like we were the best team all the time, but we found ways to win because we worked hard and went the extra mile in practice and were pushed by great coaches that expected a lot out of us," LeBreton said.
The practices lasted three sometimes four hours. In a span of a season, LeBreton calculated 1,000 groundballs taken in practice.
Those sessions were long and tiring, but it was all for a purpose.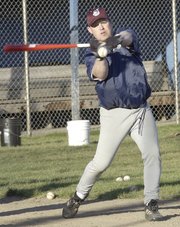 LeBreton added that accountability, commitment, dedication, team and effort were buzzwords used at Quinton Street Ballpark.
"When you put that much work into something and you win a state championship, you walk off saying, 'Wow, we worked our tails off and earned it,'" LeBreton said. "That is why he got so much out of players from a small town like The Dalles with so many state championships because he built a program that was based on winning and expecting to win, having an attitude to win and believing in winning."
Much of Sugg's will and determination stems from his upbringing and watching his dad Bill and mother Pat, work long hours daily at a clothing store in The Dalles.
Steve knew if he wanted to accomplish anything, it was going to take a solid work ethic to do it.
"They had to work extremely hard to keep that business going," Steve said. "My dad would work 15 to 16 hours a day and my mom would work all day and then come home and put dinner on the table and did all of the other stuff at home. I definitely knew it wasn't going to be easy, so I got a lot of that from them. You get out of something what you put in."
Sugg graduated from The Dalles High School in 1985 and enjoyed a successful athletic career in the process.
On the diamond, Sugg was a first-team all-league recipient as a sophomore, a junior and a senior.
He flirted with a state championship in his final season as an Indian, but his squad lost to Beaverton in the semifinals.
On the gridiron, Sugg added all-league medals to his record as a junior and senior, coming close to playoff berths in the final two campaigns.
From The Dalles, Sugg attended Linfield College in McMinnville, playing football and baseball until graduation in 1990.
In that time, he played for coaches Ad Rutschman, Scott Carnahan, Chris Casey and a few others — they all had a profound impact on Sugg's life.
Former Cincinnati Reds player in the 1920s, his mother Pat's father, Estus Kelly, had a big impact as well.
"I have been fortunate to be around a lot of quality people through my whole career," Steve Sugg said. "Those are my inspirations. My mom and dad are at the top of the list though. They have always been supportive and been there for me."
When discussing the future of youth athletics in The Dalles, Sugg said it is important for the community to stay involved in their children's activities.
He has been around the Babe Ruth program, Junior Baseball Organization and started the Gorge Youth Football League in 2002.
He has run all-star clinics and camps, assist other coaches and volunteered wherever he could.
Five-time TD Little League champion coach Sean Herriges credits Steve Sugg for making him a better coach.
"Coach Sugg always encouraged the youth coaches of all levels to come and watch preseason practice," Herriges said. "They weren't closed to anyone. He wanted you there to learn how to properly teach the fundamentals and structure that would enhance the future of the high school baseball program."
What Herriges loved was that when Sugg ran a camp, the entire coaching staff and both the junior varsity and varsity players would be involved to instruct the future ballplayers, in a way of giving back.
Herriges always had a welcome to reciprocate those deeds and stopped by Quinton to help with practices to work with the coaching staff during drills or individually with the players.
"It was an honor and a privilege to be that close to the action," Herriges said. "Most importantly, I was allowed to learn from the legend himself."
Herriges has taken on a persona and style reminiscent of Sugg.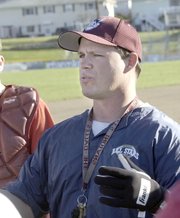 LeBreton said he emulates the intensity Sugg had at every moment during the season.
They had the honor to learn under a future Hall of Fame coach to soak in those years of knowledge.
"One of the key things that Steve taught me at a young stage in my coaching career is that you are only as strong as the staff of coaches that surround you, something that I incorporated as a must to each team I have built and has led to my success," Herriges said. "I am proud to call Steve a mentor, but more importantly a friend."
With the ceremony coming in November, coach Sugg has some time to organize a speech to thank his contemporaries.
The list is long and his feelings are heartfelt.
"To all my former players and coaches, assistant coaches and volunteer coaches that have either played for me, worked under me or worked for me, they all play a part in that award," Sugg said. "Nobody can achieve all the accolades by themselves. You are only as good as the people you have around you. I just want to say thank you to everyone that has been involved over the years."
It has been nearly a decade since he last donned Indian colors as a coach.
He misses the moments.
He misses teaching.
He misses seeing those eyes brightened after hoisting a championship trophy.
He admitted that there is a fire still burning inside.
There are plenty of good coaching years left in him.
"I used to love working with the young kids and watch them develop not just into baseball players, but as gentlemen," Sugg said. "It was about not only teaching them the sport, but also life-long lessons, which would help them be a better student, a better person and a better parent. I wanted to show them how to be successful in life, not only in sports."