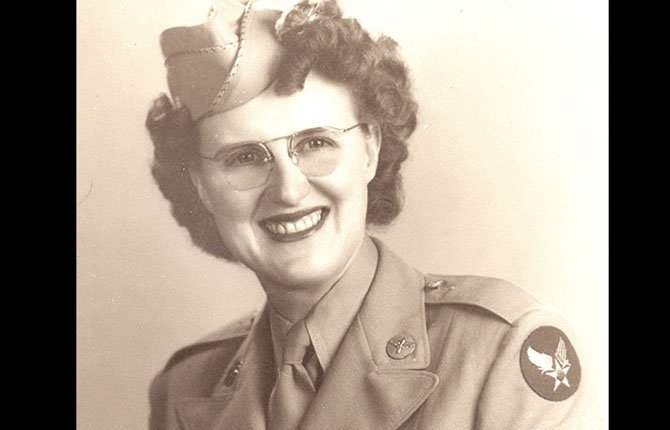 The Dalles — It's a good thing when a fundraising event outgrows its previous location, and that's what has happened to the Barlow Gate Grange's Lenore Walters Scholarship benefit.
In the past, the event was held at the grange hall in Wamic, but fire safety laws have prompted organizers to move to the larger South Wasco County High School in Maupin this Saturday, March 16. The event starts at 5 p.m. and continues through 7 p.m. Admission is $15 per person.
"We've moved to Maupin High School this year because we just literally ran out of room at the grange location in Wamic, due to so many people coming in," said Jane Oliver, one of the event's organizers
Necessity has also forced a change away from the usual auction format.
"We've always had an auction," said Jill Mead, another organizer, "but this year we are having an awesome raffle instead."
The change came about because key people who have organized the auction have been unwell this year.
"We've had limited go-toers," Oliver said.
The grand prize is a $1,000 gift card on Southwest Airlines and a World Mark destination stay. Lots of other prizes are in the mix, too, including an Italian dinner for six, five prizes of Copper River Salmon at 10 pounds each, painting for two rooms, a 170-piece Crescent tool set valued at $200, a Maryhill Winery tour and tasting for up to eight with shuttle service, and other bonus items. Tickets are $5 each, 5 for $20 or 30 for $100.
Oliver said ticket holders can put all their tickets on the big grand prize or choose to divide them among the separate raffles for other prizes as well.
One thing that hasn't changed is the angus beef brisket thanks to the Original Steer Meat Market and a donation by Clinton Cox Construction. It will be served for dinner with a baked potato, Caesar salad, brownie and ice cream.
The scholarship is named after Lenore Walters who taught at one-room school houses in Bakeoven, Shaniko and Smock Prairie. She served in the U.S. Army during World War II along with a total of 22 people from the South Wasco County area who all came home alive from service in the Pacific Theater.
Lenore loved to mentally spar with people and would quickly correct a person's grammar.
"If you ever met Lenore Walters, you wouldn't forget her," said Merle Hvalka of the WamPinRock newspaper.
The scholarships can go not only to South Wasco County High's current grads, but also to older graduates of the school pursuing education.
"It would be neat for people to know that," Oliver said, "because there are some people now in their mid-50s who may be unemployed and need to go back for trade school, computer school or just a better education."
Newer residents who may not have graduated from the local school can also apply if they are grange members.
The scholarship is the Barlow Gate Grange's largest project, Oliver said.
The grange system was established after the Civil War in 1867. It is the oldest American agricultural advocacy group with a national advocacy. Among the many accomplishments credited to the grange is the passage of the granger laws establishing free, rural mail delivery.
Barlow Gate Grange was established in the late 1800s.
South Wasco County students will be helping Friday to decorate for the big event.