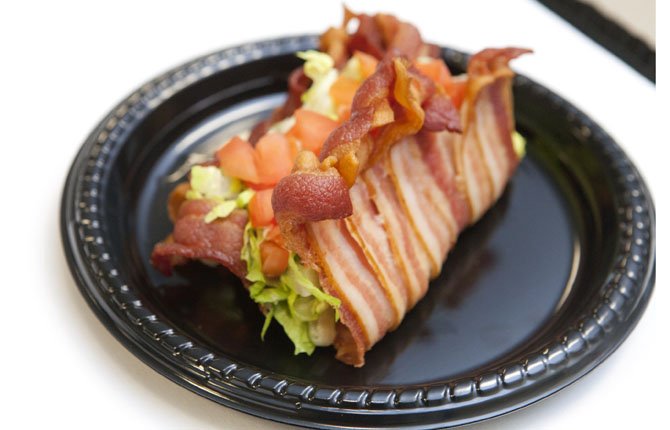 Baghdad attack leaves 24 dead
BAGHDAD (AP) — A string of explosions tore through central Baghdad within minutes of each other on Thursday, followed by a coordinated assault by gunmen who raided a government building and battled security forces in the streets. The attack left at least 24 people dead and scores wounded.
The fighting lasted about an hour, ending with security forces storming the building, killing the gunmen and evacuating hundreds of people who had hunkered down in their offices, according to police.
The large and complex assault on Justice Ministry offices in the heart of downtown Baghdad came less than a week before the 10-year anniversary of the U.S.-led invasion of Iraq, showing how vulnerable this country remains to insurgent attacks. There was no immediate claim of responsibility, but the attack bore the hallmarks of al-Qaida's Iraqi arm.
ICE director changes number
WASHINGTON (AP) — The Obama administration reversed itself Thursday, acknowledging to Congress that it had, in fact, released more than 2,000 illegal immigrants from immigration jails due to budget constraints during three weeks in February.
The director of U.S. Immigrations and Customs Enforcement, John Morton, said his agency had released 2,228 illegal immigrants during that period for what he called "solely budgetary reasons." The figure was significantly higher than the "few hundred" immigrants the Obama administration had publicly acknowledged were released under the budget-savings process.
Morton told lawmakers Thursday that the decision to release the immigrants was not discussed in advance with political appointees, including those in the White House.
"We were trying to live within the budget that Congress had provided us," Morton told lawmakers. "This was not a White House call. I take full responsibility."
Boehner turns down invitation
WASHINGTON (AP) — House Speaker John Boehner says he's turning town President Barack Obama's invitation to be in the U.S. delegation to the installation of Pope Francis.
The Ohio Republican says in a statement that he'd like to go, but it's impossible with his duties including the budget debate and hosting the Irish prime minister at the Capitol.
Vice President Joe Biden, the first Roman Catholic to be elected vice president, is leading the delegation. Boehner's office said that after Obama spoke to House Republicans Wednesday, the president invited Boehner, who is Catholic, to accompany Biden. Boehner says he is grateful for the invitation. He wished the vice president well and said he hopes Biden will send prayers and warm regards from all Americans, especially Catholics, to the first pope from the Americas.