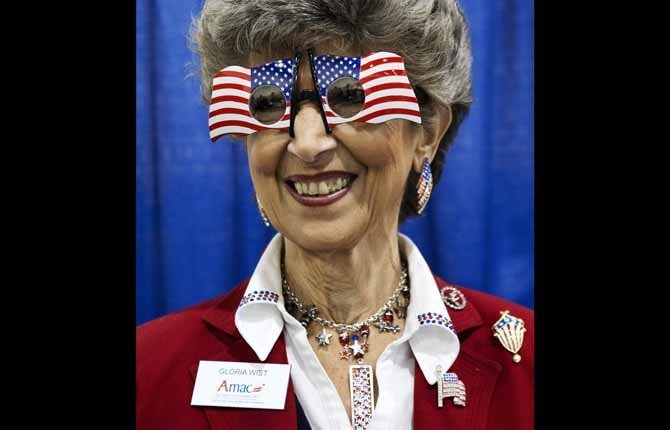 Republicans try out for 2016
OXON HILL, Md. (AP) — Florida Sen. Marco Rubio implored fellow Republicans to reconnect with middle-class voters.
Kentucky Sen. Rand Paul basked in the glow of his lengthy filibuster as he scanned a sea of "Stand With Rand" signs.
Former Florida Gov. Jeb Bush held out the prospect of the nation's greatest century if the GOP were to evolve into the party of "inclusion and acceptance."
Only months after President Barack Obama's re-election, an annual gathering of conservatives served as an audition for Republicans looking to court conservative activists and raise their profile with an eye on greater political ambitions.
It may seem early, but the diehard activists who attended the three-day Conservative Political Action Conference are already picking favorites in what could be a crowded Republican presidential primary in 2016.
Swiss tourist gang-raped in India
NEW DELHI (AP) — A Swiss woman who was on a cycling trip in central India with her husband has been gang-raped by eight men, police said Saturday. The attack comes three months after the fatal gang-rape of a woman aboard a New Delhi bus outraged Indians.
Authorities detained and questioned 13 men in connection with the latest attack, which occurred Friday night as the couple camped out in a forest in Madhya Pradesh state after bicycling from the temple town of Orchha, local police officer R.K. Gurjar said.
The men beat the couple and gang-raped the woman, he said. They also stole the couple's mobile phone, a laptop computer and 10,000 rupees ($185).
The woman, 39, was treated at a hospital in the nearby city of Gwalior, Gurjar said, adding that she and her husband apparently suffered no major injuries.
Missile defense enters new phase
WASHINGTON (AP) — By adding 14 interceptors to a missile defense system based in Alaska and California, the U.S. is abandoning a critical part of a European system strongly opposed by Russia. Yet the decision also could provide a potential opening for new arms control talks.
The Obama administration on Friday cited development problems and a lack of money in announcing the cancellation of the interceptors set to be deployed in Poland and possibly Romania early next decade.
Russian officials suspected that the interceptors were a counter to their missiles.
Judge: FBI secrets unconstitutionalSAN FRANCISCO (AP) — They're called national security letters and the FBI issues thousands of them a year to banks, phone companies and other businesses demanding customer information. They're sent without judicial review and recipients are barred from disclosing them.
On Friday, a federal judge in San Francisco declared the letters unconstitutional, saying the secretive demands for customer data violate the First Amendment.
The government has failed to show that the letters and the blanket non-disclosure policy "serve the compelling need of national security," and the gag order creates "too large a danger that speech is being unnecessarily restricted," U.S. District Judge Susan Illston wrote.
Journalist accused of hacking
SAN FRANCISCO (AP) — Federal prosecutors say Reuters' deputy social media editor conspired with a notorious hacker network to cause an online security breach that should be punished by decades in federal prison. Fervent online supporters of Matthew Keys say the journalist was just taking part in an online prank that briefly altered the Los Angeles Times' website, and he shouldn't ever have been suspended from his job.