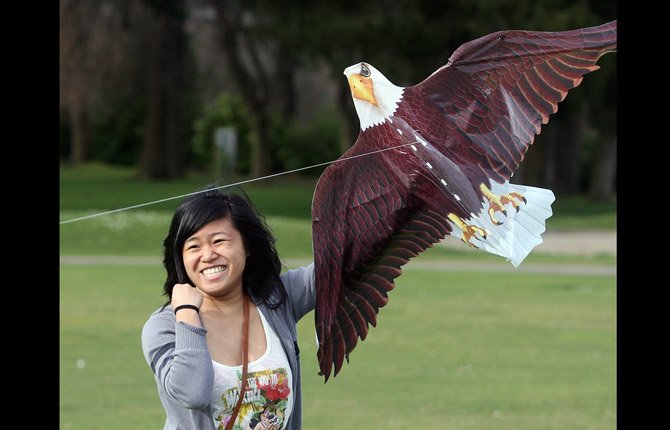 Sequester could end Guard aid
SALEM (AP) — The automatic federal budget cuts known as the sequester have put a hold on a college tuition aid program for the National Guard, cutting off assistance to 350 members in the Oregon Guard.
KATU-TV reports that 47 more soldiers were enrolled for class before the aid was cut off, but their benefits may not last past the spring term if the sequestration cuts remain in effect.
The Guard says the assistance program has been suspended
Oregon soldiers received more than $2 million in tuition assistance in the last fiscal year.
A spokesman, Capt. Stephen Bomar, says the aid is not part of the Guard members' contracts, so it's not guaranteed. He calls the cuts disappointing.
Green River memorial planned
SEATTLE (AP) — A Seattle nonprofit group, the Organization for Prostitution Survivors, is raising money for a memorial to victims of the Green River killer. The Seattle Times reports Congressman Dave Reichert who investigated the serial killings as a King County sheriff's detective is supporting the effort. Gary Ridgway was arrested in 2001 and pleaded guilty to 49 murders and is serving a life sentence.
Information from: The Seattle Times, http://www.seattletimes.com
Schools face civil rights review
SEATTLE (AP) — The U.S. Department of Education has five civil-rights reviews under way in Washington school districts — two in Seattle, one in the Lake Washington School District, one in Yakima and one statewide investigation related to Title IX. The Seattle Times reports Seattle is being investigated to see whether black students are disciplined more frequently and more harshly than white students. The second review in the state's largest school district focuses on students learning English. Federal officials say they are also looking at programs for English-language learners in the Lake Washington School District and at anti-harassment policies and practices in the Yakima School District. The final investigation appears to be a statewide probe of gender issues in athletics.
Information from: The Seattle Times, http://www.seattletimes.com
Wash unemployment unchanged
OLYMPIA, Wash. (AP) — New numbers show the state gained 4,000 jobs in February and that the unemployment rate remained unchanged at 7.5 percent. Economists with the state Employment Security Department said Wednesday that overall, the state has added about 65,000 jobs over the past year, regaining about 70 percent of the more than 200,000 jobs lost during the recession.
An estimated 259,100 people in Washington were unemployed and looking for work in February, including nearly 140,000 who claimed unemployment benefits.
More than 3,300 unemployed workers ran out of unemployment benefits last month. A total of 132,165 people have exhausted their benefits since extended benefits were activated in July 2008.