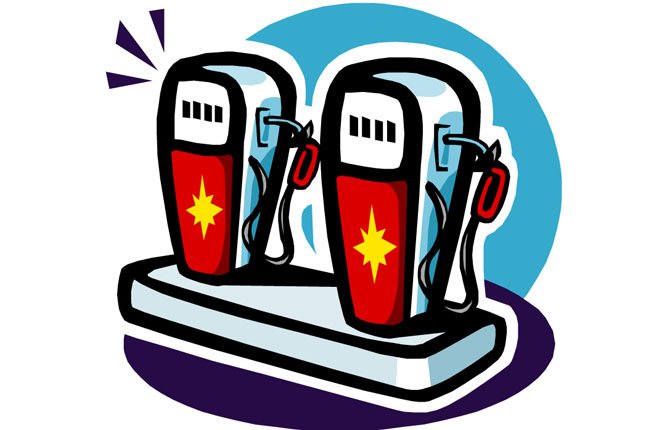 East Oregonian, March 12, on the Oregon Clean Fuels Program:
The Oregon Legislature must make a decision on the future of the Oregon Clean Fuels Program.
If legislators do nothing, the program will expire in 2015. If they extend and enhance it with Senate Bill 488, Oregon will remain on the path to require that suppliers and distributors cut the amount of carbon in most car and truck fuels by 10 percent by 2025.
The Clean Fuels Program was first authorized by the Legislature in 2009. Proponents say it will increase investment in regionally-produced biofuels and reduce both our dependence on foreign oil and our carbon footprint.
Detractors say it is just another mandate that would increase gas prices and burden consumers while making negligible, if any, environmental impact.
Smartly, the bill's proponents have allowed for some "off ramps" that could temporarily or permanently halt the program if, for example, gas and diesel prices spike solely because of the clean fuel requirements when they are implemented.
Jana Gastellum, climate protection program director for the Oregon Environmental Council, said she appreciates having the ability to rein back the program if it has a serious influence on prices, but she doesn't think it will. In fact, she told the East Oregonian editorial board that Oregonians could see reduced fuel costs, and that the state could benefit from more than 800 jobs and billions of dollars of new investment and personal income.
There are real benefits already being seen in Eastern Oregon. The Pacific Ethanol facility at the Port of Morrow, which generates ethanol and blends it into gasoline, employs 36 people, produces millions of gallons of fuel and $20 million worth of grain-based ethanol byproduct sold as cattle feed.
And other benefits could come to our side of the state, including an expansion of the ZeaChem plant. Biodiesel is often made with corn, wheat, woody biomass and other plant products that could be grown here in Eastern Oregon as well, benefiting us twice: in initial production and again as an added-value good.
Port of Morrow executive director Gary Neal called companies like ZeaChem and Pacific Ethanol "entirely dependent" on the clean fuel program.
Yet, there is that pesky big picture. Is all this investment, technology and biodiesel fuel making the world a healthier place? It's debatable. Biodiesel has lower fuel economy and power than its gasoline counterpart, according to the Department of Energy. That means the 10 percent reduction of oil in your tank may be offset by more trips to the pump.
In our opinion, the best bang for our tax buck for reducing our carbon footprint is research and development into new technologies on the other side of the ledger: in the engines themselves, as well as production of renewable energy.
No one is pleased to fill the gas tank, especially when we think that much of it comes from countries that harbor horrendous human rights records and anti-American extremists. No one is pleased, either, when it takes a few more bucks to fill that tank each time.
If the Clean Fuels program reduced our dependence on foreign oil, increased investment in our state, produced affordable and efficient fuels and saved the environment, we would be in favor of it. Yet those are four big "ifs" and not one of them is a sure thing. More likely, the program would reduce gas mileage and have little impact on consumption of foreign fuels.
Oregon has long been a leader in environmental thinking, and there is no sign of slowing up now. We believe our energies and our tax dollars, however, would be better spent elsewhere than the clean fuels program. By 2025, we expect that our vehicles will be using much less than 90 percent of what we are using today.
The majority of that decrease will come from other technologies, however, and won't need government mandates to convince consumers.