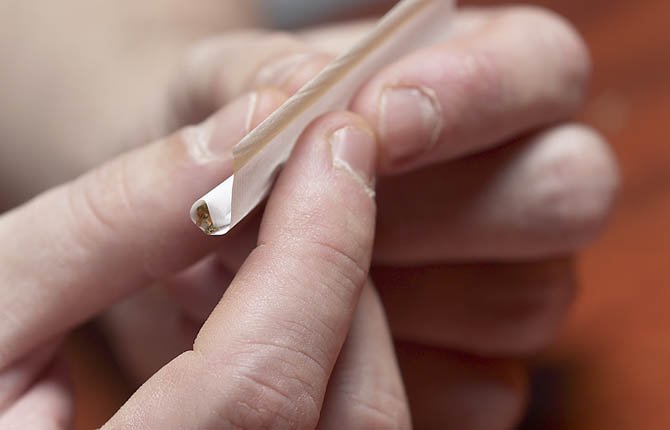 The Dalles — A decline in teen concern about the harmful effects of marijuana should come as no surprise as adult use of the drug for medical purposes in Oregon, and for recreational purposes in Washington and Colorado could presage increasing changes in attitudes toward the drug around the country.
While anti-drug authorities worry about the ongoing effects on young bodies and minds, this presents a teachable moment for parents.
While attitudes on adult use may be changing, use by juveniles is an entirely different concern.
Adults, society theorizes, have the ability to evaluate the risks versus rewards of their life choices, whether to take a drink, form an intimate relationship or smoke a joint.
In people younger than age 25, the region of the brain that regulates higher judgment skills is still in the process of developing.
For parents, that explains a lot about some of the questionable decisions some teens make, like waiting until 10 p.m. on a Sunday night to finish a paper due Monday morning, or going out drinking with buddies even when they know their athletic participation could be revoked.
The evaluation of cause-and-effect situations hasn't quite reached its peak performance. And when teens smoke pot or take other mind-altering drugs like their parents' prescriptions, they risk stunting that judgment development.
A 38-year National Institute of Health-funded study published in the December issue of Proceedings of the National Academy of Sciences, showed that people who used cannabis heavily in their teens and continued through adulthood showed a significant drop in IQ (intelligence quotient) between the ages of 13 and 38 — an average of eight points for those who met criteria for cannabis dependence.
Those who used marijuana heavily before age 18 showed impaired mental abilities even after they quit taking the drug. The findings are consistent with other studies showing a link between prolonged marijuana use and cognitive or neural impairment.
Other studies suggest that early marijuana use can inhibit teens' ability to develop social and interpersonal relationships, as well, leading to isolation and family risks as adults.
So no matter how liberal laws become on adult use of marijuana, the risks to developing young minds and social skills are just too great for parents to condone use by teens — even if those same parents are or have been users themselves.
But don't leave that discussion at marijuana. Legalization in Oregon of medical marijuana presents an opportunity to talk to teens about abuse of prescription drugs, another problem on the rise among youth.
Though the mechanisms are different, marijuana is considered a medical drug in Oregon. Neither it nor the sharing of a friend's prescription for Adderoll nor a parent's subscription for Vicodin should be used by someone for whom it isn't prescribed. Each carries risks of damaging outcomes.
Teens need to hear plainly that their parents don't condone inappropriate use of drugs of all kinds.
Young people meet with a wide range of risk factors, but the most important factor contributing to successful emergence from youth is the presence of caring, involved parents and other positive role models in their lives.