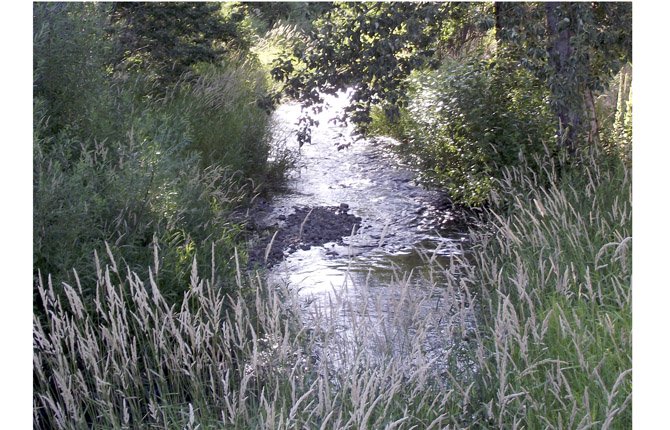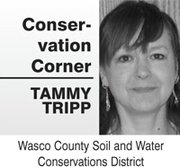 The Dalles — In 1993, the Oregon Legislature passed the Agricultural Water Quality Management Act and directed the Oregon Department of Agriculture to develop plans to prevent and control water pollution from agricultural activities and address soil erosion issues on rural lands.
In order to achieve those goals, Agriculture divided Oregon into 38 Local Management Areas and formed Local Advisory Committees for these areas, made up of local farmers, ranchers, and other interests to develop Ag Water Quality Area Plans and Rules. The intent of the Area Plan is not to prescribe certain activities but to set desired water quality conditions. It also allows farmers the freedom to choose how they will meet those conditions. The department called upon local conservation districts to assist the committees with plan development, staff support, and to provide technical assistance in implementation of Area Plans and Rules.
As a result of this effort there are thousands of acres of riparian buffers installed on hundreds of Oregon waterways, thousands of acres of cropland have been converted to direct seed cropping, thereby eliminating nutrient runoff and soil erosion, livestock and other sources of water pollution have been removed from stream banks, and irrigators are switching to more efficient systems.
What sets Oregon's approach to water quality apart is voluntary compliance. Meaning landowners can select practices that will address their water quality issues in ways that fit their needs — as well as their pocketbooks. While we know anecdotally that we've made solid strides in addressing Oregon's water quality concerns, there are others who don't share our belief.
Thus, when accusations were made by an unnamed environmental group that Oregon wasn't addressing their water quality issues properly; i.e., not using the big stick approach, it put the Department of Agriculture in an unpleasant position. The root of the problem is that what Oregonians were doing, and have done, apparently doesn't count unless it can be quantified, fractionalized, charted and graphed to the satisfaction of others.
No one wants the big stick approach to conservation, not the landowner, not the district, not the Oregon Department of Environmental Quality and certainly not the Agriculture Department. But something had to be done. In response, Agriculture is rolling out a new initiative to address this issue. This initiative creates Focus Areas — there will be nine pilot projects at first. The districts will do pre- and post-condition assessments and progress will be closely monitored and documented. The data will be used to support the department's approach to water quality.
The Ag Water Quality Management Plan was developed as a way to help agriculture do its part for water quality. And, with a couple of exceptions, it has worked very well across the state.
Wasco County has been at the forefront of voluntary compliance. We were the first to install buffers under the Conservation Reserve Enhancement Program and over 93 percent of our cropland is in direct seed.
Yes, there are changes coming, but we know we can depend on our farmers to meet it like they always do — head on.
Tammy Tripp works for the Wasco County Soil and Water Conservation District.