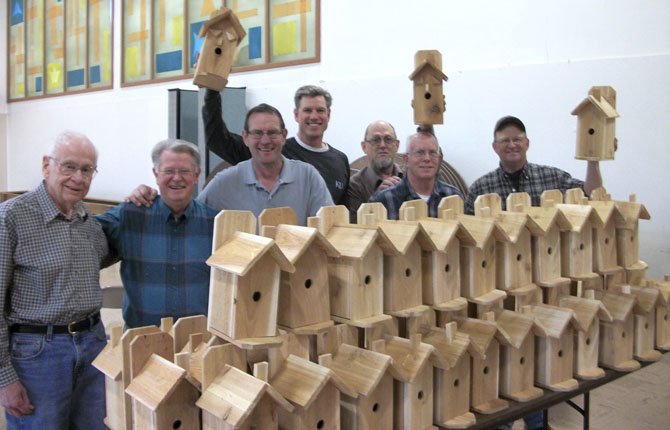 Students at Chenowith Elementary recently benefitted from being able to decorate their own birdhouse, donated through a joint effort from several organizations in the community.
Gateway Presbyterian Church members made a 10-year committment to help Chenowith elementary any way they could.
This is the second year of that committment, and the church recently teamed up with Masonic Lodge No. 15 and Odd Fellows Cemetary.
Masonic Lodge No. 15, with leadership by Master Hew Hillis, recommended a donation of $200 to buy the materials.
The Dalles Wahtonka High School wood shop helped cut the wood to dimensions with the guidance of teacher Lynn Helyer. He also had the kids assemble half the houses.

The remaining 50 were put together by a group of men in the fellowship hall of the church.

Craig Hector of Odd Fellow Cemetery donated other supplies to help decorate the bird houses, which went to an afterschool program directed by Nicole Westhafer and Soa I'avlvalo, who will later bring in a guest speaker about birds.
Each child was given their own "My Tweet Home" to paint and apply decorations like bark and pebbles. They hope real birds will soon make their homes in the bird houses.