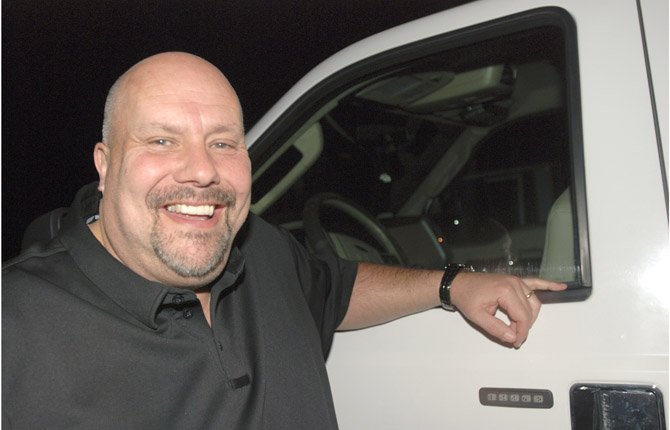 GRANTS PASS — Faced with uncertain funding for his job, the undersheriff of Curry County is leaving the struggling coastal timber county for a new post with the State Police.
Sheriff John Bishop said Tuesday that he also lost a patrol deputy and is losing a jail deputy. He said all three are taking jobs with a better future.
"We're all concerned about the stability of the county and the funds, the levy and just the general way the county seems to be headed," Bishop said. "It's going to hurt us, but we'll move on."
Bishop said he encouraged Undersheriff Bob Rector as he looked for a new job, and this one will pay him significantly more money.
The collapse of federal timber payments that for many years bolstered the second-lowest tax rate in the state has left Curry County struggling to keep the sheriff's office staffed.
Voters will decide in May whether to triple their tax rate to pay for the sheriff's office and other services. The prospects of passage are uncertain.
Bishop said if a good job offer comes his way, he would have to take a very close look.
"I have a duty to my family to provide for them as well," he said. "The stress of this job takes its toll after a while. I love doing what I am doing, but I've got to have the money to do it. For some reason, people think there's this money on a tree somewhere, and it's just not there."
Rector has been with the sheriff's department for five years, and will take a civilian job running dispatch services for the state police in Central Point. State police there have had to pick up the slack from deep cuts in the Josephine County Sheriff's Office, which also has a May vote on raising taxes to pay for law enforcement.
"I think that it's obvious the situation here really appears to be untenable," Rector said. "As much as I care about organizational survival and am committed to that for the Curry County Sheriff's Office, I have to think about personal and family survival. Everyone has to do that. So it shouldn't be a surprise."
Bishop said the current budget of $3.2 million has the office down to four patrol deputies and 10 deputies at the jail.
If the levy fails, his budget would drop to $2.1 million, which has no room for 911 service. The one patrol deputy left would have to be reassigned to civil duties, serving summonses and the like. The fate of the jail is uncertain. It is currently at minimum staffing, and cutting any more deputies would force it to close. Pink slips are certain, but just how many has yet to be decided.
County commissioners did not immediately respond to a request for comment.