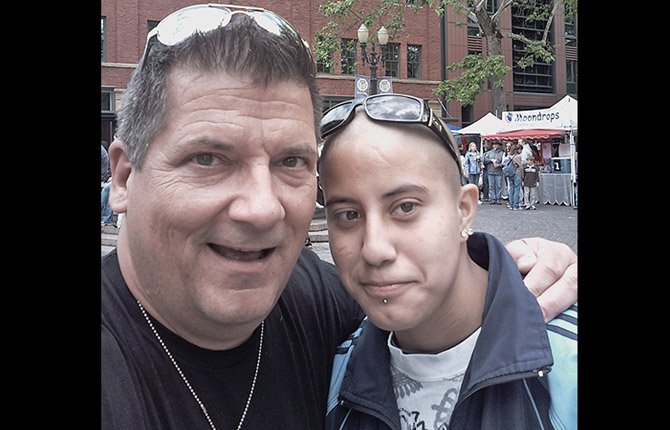 ­­­Some people see a need and say, "Someone should do something about that."
Others see a need and fill it.
Bonnie New, founder of the Mentor for Success program, is one of the latter. She started the program, which matches adult mentors with teenagers ages 14-20 lacking a stable adult role model at home, when she saw her own children go through the difficulties of being a teenager and transitioning into a post-high school world.
"It's hard enough for kids who have all the tools, and then I realized what happens for the kids who don't have that support, and I was impressed by how different it could be for them if they just had an adult on their side," she said.
The program is doing well after a year and a half, but is in desperate need of more mentors. Currently there is room for only 16 teens to be mentored between Wasco County and Hood River County.
"We have oodles of kids referred from the schools," New said.
Most of her referrals come from high school counselors, although some come from the Department of Human Services. The juvenile department also refers some kids who come across their path for minor problems like truancy that can be a red flag that the teen could use some extra support.
There are girls and boys on the waiting list but New said the need for male role models for boys is especially great. She said for organizations like Mentor for Success that the ratio of female to male volunteers is usually four to one.
New said the research on mentoring is clear: Young people who have a mentor do better in school, are better at forming positive relationships and are less likely to have adverse outcomes like substance abuse, incarceration or homelessness.
Volunteers for Mentor for Success are asked to commit 10 hours a month of their time to the person they are mentoring. New said not all of that time needs to be devoted to structured activities — things like texting back and forth or talking on the phone can count too.
She said there is plenty of training for volunteers upfront and quarterly, as well as staff members who are available by phone, and it doesn't take an experienced parent or psychologist to make a good mentor.
"You just have to be a stable adult who likes kids, particularly teenagers," she said.
Mentors and teens are matched up by gender, unless a couple is mentoring one child together. New said volunteers are trained to help teens become more confident and more self-reliant.
"The kids that are referred to Mentor for Success are almost all going to be on their own at 18, if not before, so one focus is on how to get them prepared to be on their own — how to problem solve, how to help themselves, how to connect to resources," she said.
After the relationship hits the one year mark both sides can choose to stay together, try out a different partnership or drop out of the program altogether. New said when she meets with prospective mentors she asks them to only participate if they think they can do the program for at least a year.
"I ask them to think carefully if they really want to do it because often these kids have been let down by the adults in their lives … if that's been a barrier in their lives we don't want to be part of that pattern," she said.
New said many of the program's first participants are now reaching their one-year mark and choosing to stay together. She said sometimes it is hard to measure a mentoring program's results after only a year and a half of existence because the benefits of mentoring can take a year or two to start really showing up.
"That said, we've had a couple of dramatic improvements over the course of a year," she said. "We've had kids that just blossomed because we had the right kids with the right mentor at the right time."
She said right now is a perfect time to join Mentor for Success because they are having a big training on May 18 for volunteers.
For more information about the program visit www.mentor4success.org, email info@mentor4
success.org or call New at 541-490-9919.