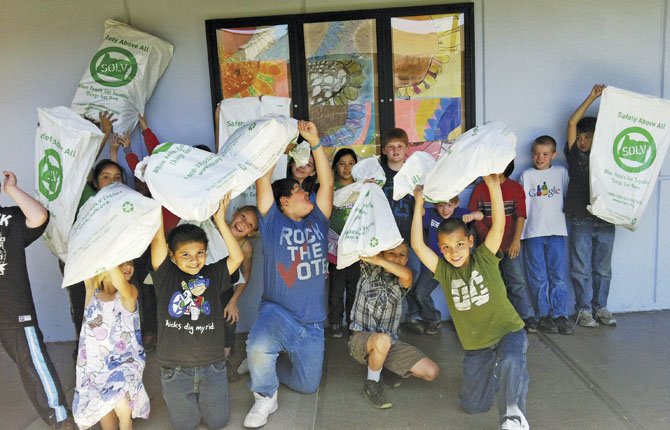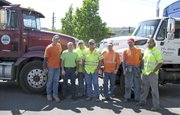 Spring housecleaning (and yard-cleaning) time has arrived and The Dalles residents can take advantage of a little extra help this weekend. The 26th annual The Dalles Community Clean Up event will take place Saturday, May 4.

In addition to picking up litter around town, The Dalles residents can dispose of yard debris and unwanted items at the National Guard Armory, at the corner of West Sixth and Webber streets, from 9 a.m. to 3 p.m.
Featured again this year will be the Reuse Fair. Residents are encouraged to separate usable goods from their trash. Upon entering the collection site, they will be asked if they have anything to contribute to the Reuse Fair. Usable items will be collected in a separate area, from which residents will be allowed to take what they need. For household hazardous waste, the Tri-County Hazardous Waste Program will have a collection event Saturday, May 18, in The Dalles. Certain household hazardous waste and electronic waste can be taken to The Dalles Disposal & Transfer Station at 1317 West First Street. Please call 541-506-2636 or visit the program's website at www.tricountyrecycle.com for details.
Cleanup Guidelines

Lines for the cleanup event are long and move slowly. To help speed things up, all participants are required to adhere to the following guidelines:
• No vehicles will be served after 3 p.m. Unauthorized dumping at the armory site outside of clean-up hours could jeopardize the future of this event.
• To help traffic flow smoothly, approach the armory on West 10th Street from the south and exit toward West Sixth Street.
• The clean-up is for The Dalles residents only and is limited to two pickup loads per household.
• Residents are asked to make a donation of canned goods to benefit The Dalles Area Food Share. This year's goal is to collect 500 pounds of food.
• Residents are expected to help unload their vehicles.
• No loads larger than a standard-sized pickup are allowed.
• No debris from commercial businesses will be accepted. Contractors will be rerouted to the Transfer Station for disposal for a fee.
• To speed up the unloading process: Bag leaves, grass and clippings. Bundle branches with string or twine, not wire. Material should not be over 5 feet in length or 4 inches in diameter. Yard debris which is not bagged or bundled will not be accepted. Yard debris must be kept separate from other refuse.
• Do not bring: Kitchen-type garbage, tires, or used appliances containing freon. (No refrigerators, freezers or air conditioners.)
• Hazardous waste materials such as oil-based paint and pesticides will not be accepted. A Tri-County Household Hazardous Waste Collection event will be taking place on May 18th, at The Dalles Disposal at 1317 West 1st Street. Please call 541-506-2636 for details.
• Bins and assistance will be available for recyclables such as glass and plastic.
• No dirt, rock, or animal waste (such as manure) will be accepted.
• No trash or debris will be accepted at the landfill, only at the Armory.
The City of The Dalles, garbage haulers, and program volunteers are not liable for any damage incurred as a result of participation in this program.
VOLUNTEERS AND
DONATIONS WELCOME
Individuals or groups can volunteer to help clean up areas of town, assist on-site at the armory, or help seniors and disabled persons by transporting their yard debris.
For more information, contact Cindy Keever at 541-506-2004, The Dalles Public Works office at 541-296-5401, ext 2001, or Erwin Swetnam of The Dalles Disposal at 541-298-5149.
Refreshments will be provided for volunteers at clean-up including free Pepsi products courtesy of Pepsi-Cola of The Dalles and free hot dogs, chips and pastries donated by local businesses.

The Community Cleanup phone number will be 541-288-6267. The number will be connected only during the clean-up hours for questions or requests for assistance.
The Dalles Community Clean Up is connected with the non-profit organization, SOLV (Stop Oregon Litter and Vandalism), whose goal is to bring together government, business and individual volunteers for projects that enhance the livability of Oregon.
Donations by The Dalles Disposal Service and Wasco Landfill, both Waste Connections Inc. companies, and many agencies, businesses, civic organizations and volunteers who contribute time and resources make the clean-up successful.