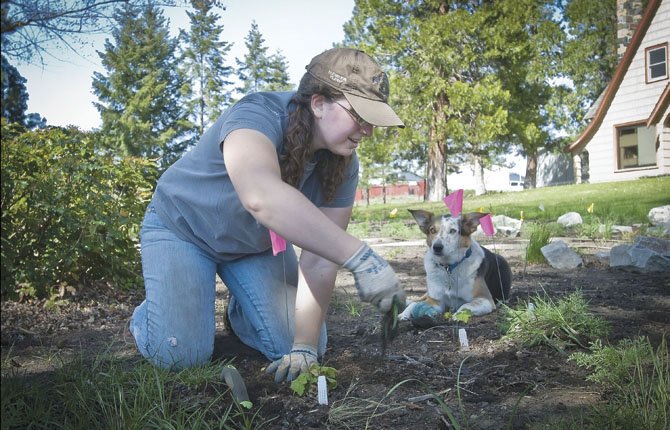 Dufur — Botanist Christina Wesseler weeds a native planting at the Barlow Ranger District office Thursday, May 2, in Dufur.
The new plantings were made after the offices were recently expanded, and Wesseler hopes to create a dendrology tour area in what was once a large lawn.
Dendrology is the study of trees and bushes, although Wesseler has included other forbes in the plantings. "We already have over 80 native plants around the district office," she noted.
The large area west of the office was covered with dirt and replanted, with future trails outlined by old fire hose. Stone unused in the remodling adds accents to the landscaping, and a "council circle" with stone benches will eventually be constructed at the western terminous of the trail.