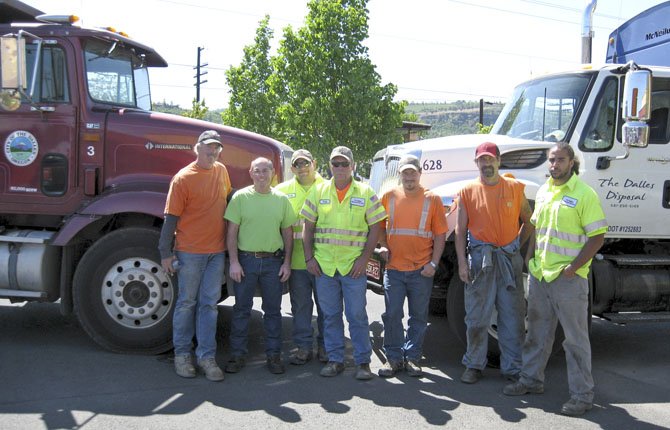 You may have noticed them Saturday: The large annual parade of loaded pickup trucks that graces the streets of The Dalles every spring.
They were lined up on West 10th and Webber streets for a chance to drop off their yard debris, castoffs and general home refuse at the 26th annual The Dalles Community Clean-up at The Dalles Armory.
And that was just the end game of the big event.
Earlier in the week school children and other volunteers gathered to scour the local streets and sidewalks for garbage that had been casually cast off by passing motorists and pedestrians.
The idea is to spruce up The Dalles for yet another tourist season. But at its essence, it's so much more than that.
The Dalles Community Clean-up is an exercise in public-private cooperation, volunteerism, youth citizenship and healthy all-around community pride.
So much of public life can be contentious: Citizens don't like this law or that fee, or just change in general. But this is a collaboration worth celebrating.
The Dalles Public Works and The Dalles Disposal have teamed up for the past two and a half decades to put on this event, using their skills to keep the line of pickups rolling smoothly and the activities at the drop-off site operating in an orderly fashion.
As part of the process, they also collect canned goods for local food pantries and hold a reuse fair where people can find treasure gleaned from their neighbors' trash. So they are helping to stretch scarce resources and provide help to local residents who need it.
Meanwhile, children learn to take pride in their community and make it better one disposable soda cup and candy wrapper at a time.
Someday, in the far distant future, that lesson may hit home and keep them from being the ones to toss refuse out their car windows, or spur them to pick up a take-out sack they see blowing along the sidewalk.
Knowing the effort it takes to pick up what has been heedlessly left behind may make them think twice before vandalizing a neighbor's fence, or a public restroom.
(It's probably too much to hope this lesson will translate into picking up socks, toys and video games today at home, but parents can aim for a teachable moment.)
The Community Clean-up is an official SOLV (Stop Oregon Litter and Vandalism) event for a reason. It aims to help the citizens — young and old — of this community have reason to take more pride in their surroundings.
This big, annual event is also a reminder in our often contentious world of what can happen when we pull together in common effort.
Our community will be a cleaner, more attractive place thanks to the people who make this event happen every year.
They deserve our gratitude and our ongoing effort to keep the community as nice as they helped make it.