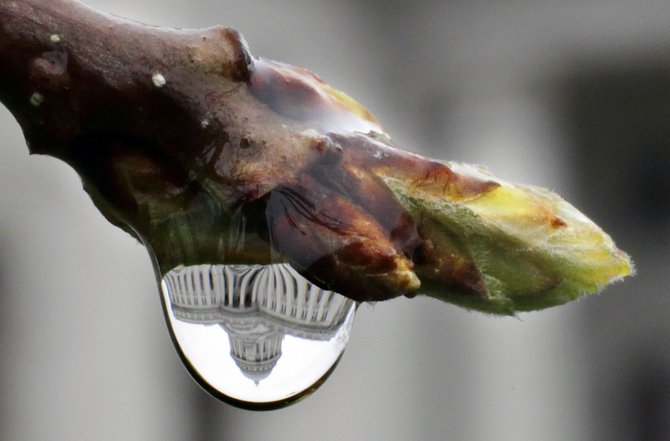 US hopes to sway Russia on Syria
WASHINGTON (AP) — The Obama administration is trying to leverage new evidence that Syrian President Bashar Assad's government used chemical weapons, and make a fresh diplomatic and possible military push with allies to end the country's civil war.
This renewed effort starts with Secretary of State John Kerry's trip to Moscow this coming week for talks with leaders in Russia, the Syrian government's most powerful international friend.
Russia, alongside China, has blocked U.S.-led efforts three times at the United Nations to pressure Assad into stepping down. The U.S. hopes to change Moscow's thinking with two new arguments, officials said: the evidence of chemical weapons attacks and, with the war now in its third year, American threats to arm the Syrian rebels.
Bold words from new NRA chief
HOUSTON (AP) — The incoming leader of the National Rifle Association has a long history with the powerful gun rights lobby and a penchant for bold statements that are sure to enflame an already explosive national debate over gun control.
James Porter, an Alabama attorney and first vice president of the NRA, assumes the presidency on Monday after the group's national convention wraps up in Houston. He didn't wait until then to ignite a new furor over gun control, telling the NRA grass-roots organizers on Friday they are the front line of a "culture war" that goes beyond gun rights.
"(You) here in this room are the fighters for freedom. We are the protectors," Porter said.
Porter, 64, whose father was NRA president from 1959-1961, is part of the small, Birmingham, Ala., law firm of Porter, Porter & Hassinger, a defender of gun manufacturers.
Newtown eyes school future
NEWTOWN, Conn. (AP) — Newtown officials struggled Friday night to move toward a decision on what to do with the elementary school where 20 first-graders and six educators were shot to death in December, after teachers expressed grief and frustration during a closed-door session before a public meeting was held. A task force of 28 local elected officials had been set to possibly vote on a recommendation to the local school board but continued the discussion to next Friday.
NYC adds more to evacuation zones
NEW YORK (AP) — Hurricane evacuation areas would encompass 640,000 more city residents, and the number of zones would double, under plans disclosed Friday. Details on the new zones won't be released until June, but the changes could mean neighborhoods around the city might newly be told to clear out ahead of future storms, even as the city grapples with findings that nearly two-thirds of people shrugged off orders to leave before Superstorm Sandy.