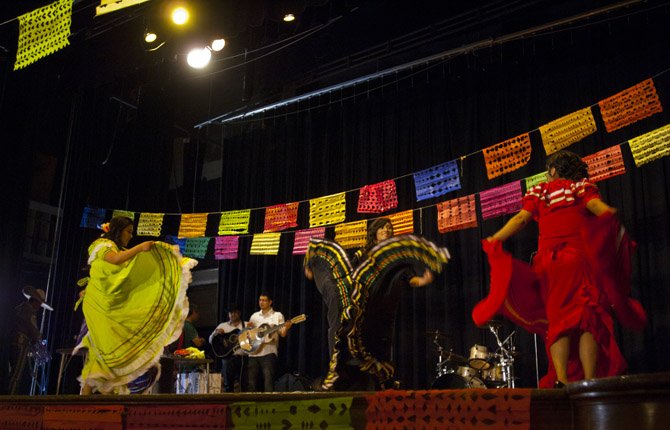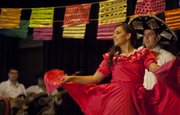 "Cinco de Mayo is a day that makes me proud," said Carlos Quezada, co-owner of La Cabaña in downtown The Dalles.
"We might be far away from our country but we can't change our blood – the culture is still with us."
He is holding a grand opening celebration for the May 5 weekend that begins on Saturday at the 400 E. Second Street restaurant and continues into Sunday. There will be traditional Mexican dances performed on the evening of May 4 from 6:30 to about 8 p.m. Live music will also be played by Los Amigos de la Sierra from 4:30-9 p.m.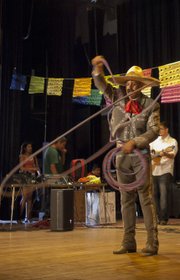 On Sunday, the festivities will move to the Heights in Hood River where Caralos and his wife, Socorro, have owned and operated the Taqueria Mexican Restaurant for the past 13 years.
"This is a great weekend to be Mexican," said Quezada.
Casa El Mirador, 1424 W. Second Street, has also planned three days of festivities in recognition of Cinco de Mayo that includes a mariachi band performing from 6 to 8 p.m. both Friday and Saturday and from noon to 2 p.m. Sunday. A dinner buffet that features homemade tortillas will be available Friday and Saturday evening and a Sunday brunch has been planned.
"Any celebration of a different culture, when embraced properly, brings us closer together," said Jorge Barragan, co-owner of Casa el Mirador.
He said although May 5 is not a national holiday in Mexico, it has grown in popularity in the U.S. during recent years, much the same as the Irish celebration of St. Patrick's Day in March.
"It is becoming a tradition to recognize a different heritage on these days and they also give people a good excuse to come out and enjoy beer and Margaritas," said Barragan.
Cinco de Mayo is an observance of the day in 1862 when about 4,000 Mexican soldiers defeated a force of 8,000 French invaders and kept emperor Napolean Bonaparte III from supplying the South in American's Civil War.
MEChA Club dancers performed for The Dalles Wahtonka High School students Friday as one of their outreach efforts to bridge cultural differences. The English translation for the group is Movement of Chicano Students at Aztlan, the legendary ancestral home of the Aztec peoples. The term Chicano applies to people born in the U.S. with Mexican parents.
Itzury Hernandez, a senior at The Dalles, said the club had a rebirth this year after several years of inactivity and hopes to make the Cinco de Mayo celebration at the school an annual event. She said MEChA is a national student organization that promotes education and political involvement as a way to affect positive change. The group is focused on building leaders with strong character to become role models for cultural diversity in their respective communities.
Angela Perez, an employee of North Wasco County School District 21, taught the students in the club a variety of traditional Mexican dances for the program.
"We thought this was a great way to show our culture because that's what MEChA is all about," said Hernandez of the festivities where teachers and other students were pulled out of the audience to try some of the dances.
The celebration included music by Los Amigos de la Sierra. One of the band members, Renne Martinez, is a senior at the high school.
Also involved in the assembly was J. Carmelo Gamez, the father of Marta Gamez, a junior who is vice-president of the club. He wore the sombrero and clothing of a Charro Mexicano, or cowboy, and executed rope tricks that brought round after round of applause from the audience. He has lived in The Dalles full-time since 1984 and enjoys performing for community events as a representative of Mexican customs. He can be reached for more information via email at jcgamez@live.com
"The United States and Mexico have been trying to stay together as close as we can since the Battle of Puebla, even though we have gone through very, very difficult times," he said. "That's what Cince de Mayo is all about."