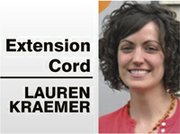 My husband and I recently purchased our first home. As part of the home inspection process, I requested a radon test. I learned about the risks of radon in an environmental health class I took at Oregon State University and wanted to make sure I knew everything about our new home—the good, the bad, and the ugly.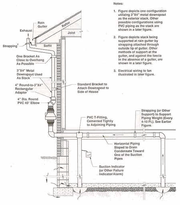 B&B Home Inspections, LLC performed the test and set up two machines in our home, one in the basement, the other in a bedroom that sits over a crawlspace. After a 48 hour test period, we had two bar graph readouts of the radon levels in each of the rooms — both showed higher than safe levels.
Radon enters the home through a number of places: cracks in concrete slabs, spaces behind brick walls, pores and cracks in concrete blocks, floor-wall joints, exposed soil, weeping tile, mortar joints, loose-fitting pipe penetrations, building materials such as some rocks, and water from some wells. Parts of Oregon have particularly high radon levels because of our geologic history of glacial melt from the ancient Missoula floods.
Radon is the second-leading cause of lung cancer after smoking, and results in 21,000 deaths per year. The US Environmental Protection Agency and surgeon general strongly recommend taking further action when a home's radon test results are 4.0 picocuries per liter (pCi/l) or greater.
Radon levels less than 4.0 pCi/l still pose some risk and in many cases may be reduced. The average indoor radon level is estimated to be about 1.3 pCi/l; roughly 0.4 pCi/l of radon is normally found in the outside air. The higher the home radon level, the greater the health risk. Even homes with very high radon levels can be reduced to below 4.0 pCi/l and many homes can be reduced to 2.0 pCi/l or less.
In our basement, the levels reached 17.8 picocuries per liter and in the bedroom the levels reach 8.6 picocuries. Spending great lengths of time in our basement is roughly equivalent to smoking 40 cigarettes a day— not exactly what you want house guests doing when you offer them the basement sleeping quarters. \
Mitigating and eliminating radon is not impossible; in fact, many of the processes are quite simple. There are several options for diverting radon gas from basements, crawlspaces, and the ground beneath your home using pipes that move the noxious gas up and around your living space. So, in addition to painting the living room, sanding the hard wood floors, updating the fixtures and packing and unpacking boxes — we'll be investing in a radon mitigation system for our house.
A simple google search of "radon" and "Oregon" highlights several companies and recent news articles about radon and mitigation systems.
The EPA has produced a "Citizens Guide to Radon."
The only way you can be sure about radon levels in your home is to get your home tested. You don't have to hire a company to set up machines; in fact, local hardware stores carry simple home radon testers that can give you results in about a day. I hope you'll add radon testing to your spring cleaning list to make sure your home is safe.
Spring is a great time to conduct the tests because we start to open up our homes again to fresh air after a long winter of closed-up windows and crawl spaces. The levels in your home now will likely be the highest they are all year.
Lauren M. Kraemer, MPH, is Extension Family and Community Health faculty for Oregon State University/Wasco and Hood River County Extension.