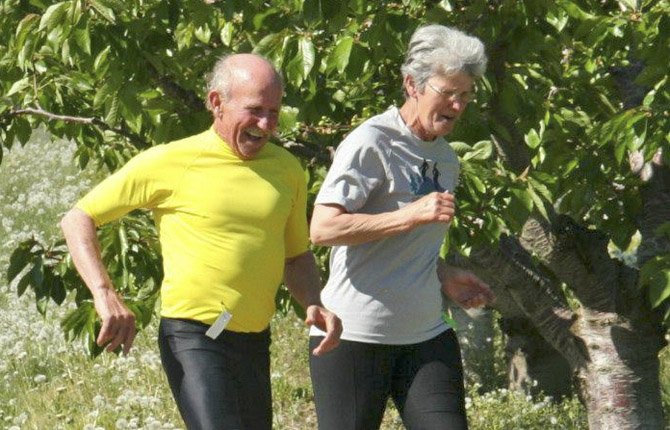 Dry Hollow Run results
2013 Dry Hollow Winery 3k and 5 Run/Walk -- May 4, 2013
3K Finishers
Paige McLeod 19:55.2

Caitie Wring 21:36.1

Justin Chaffin 23:04.5

Kyle Chaffin 23:04.7

Brook Remington 23:36.2

Kevin Hunting 27:28.6

Izetta Grossman 29:47.1

Kathie Keilman 32:11.2

Bob Bailey 33:09.2

Ashley Prentice 33:47.3

Betty Temler 38:24.3

Wendy Palmer 39:26.4

Donna Bailey 39:29.2

Gloria Haggard 41:48.6

Kris Boler 46:01.4

Barbara Bailey 46:51.2

Sharon Paz 50:42.9
5K Finishers
Charlie Remington 18:20.5

Randall Jones 20:07.3

Heather Fitz Gustafson 20:33.2

Greg Gustafson 20:33.4

Mandi Williams 21:24.0

Jessica McBurney 22:16.5

Madison Wood 24:20.5

Kenny Bucher 24:28.9

Stephen Bradley 24:42.5

Andrew Grossman 24:51.5

Erick Haynie 25:09.2

Felix Zamudio 26:52.0

Erin Dray 27:00.3

Amanda Hoey 27:05.4

Zak Valentine 27:15.6

Mark Keilman 27:26.2

Sarah Hammel 27:45.0

Nick Keilman 28:01.4

Sarah Ziegenhagen 28:53.1

Kandy Flores 28:53.4

Nicole Chaffin 31:44.2

Kathy Mellow 35:28.2

Kelli Schnabel 35:39.6

Lisa Bryant 35:39.9

Maira Padilla 35:40.4

Carmen Foster 36:08.9

Bill Mellow 36:09.5

Katina Bug 36:16.3

Ramona Kline 36:46.0

Heidi Cardoza 39:46.6

Sophie Buckwalter 39:49.9

Matah Brown 40:04.4

Jessie Ziegler 40:04.7

Maria Keilman 40:11.0

Dustin Jackman 40:22.9

Kayla Magill 41:29.5

Jennifer McLeod 41:47.6

Christopher Turner 41:49.0

Windi Hunting 43:42.7

Brenda Thomas 43:45.6

Katie Ortega 44:10.6

Shelley Shaver 44:10.9

Kristy Hicks 46:11.0

Jennifer Zimmerlee 46:14.3

Jan Holt 46:20.0

Brendan Anderson 46:56.8

Anastasia Taylor 47:00.8

Julie Cowart 47:43.0

Chris Zimmerlee 48:12.6

Rose Nichols 49:37.5

Gary Nichols 49:38.8

Aurora Mears 49:52.9

Bryan Mears 49:53.2

Crystal Ross 50:26.0

Amy Rivers 50:27.2

Jessica Spencer 50:39.8

Sandra Haynie 51:35.4

Carolyn Crystal 51:36.1

Larry Loop 58:08.1

Sandy Loop 58:08.5
More than 75 runners came out Saturday morning to try their best for the inaugural 2013 Dry Hollow Winery 3k and 5k run in support of Home At Last Human Society.
Of the 17 who participated in the 3k event, there was a three-minute difference between the solid final time set by Paige McLeod (19 minutes and 55.2 seconds) and Brook Remington (23:36.2).
Caitie Wring ended up in second place at 21:36.1, Justin Chaffin added a 23:04.5 and Kyle Chaffin had a 23:04.7 for fourth.
Once again, there was a Charlie Remington sighting amongst a determined group of 60 5k runners.
Thing is, when Remington laces up his sneakers, the last thing noticed are his heels.
Remington cruised to another easy win past this field with a time 18:20.5, a shade less than two minutes in front of Randall Jones (20:07.3).
Heather Fitz-Gustafson had her top game going Saturday, where she crossed the tape in 20:33.2, beating out Greg Gustafson (20:33.4) for in-house bragging rights by a nose.
Mandi Williams ended up in fifth place at 21:24.0, Jessica McBurney notched a 22:16.5, The Dalles Wahtonka athlete Maddie Wood pulled in a 24:20.5 for a respectable seventh place.
Kenny Bucher (24:28.9) was eighth, Stephen Bradley (24:42.5) strutted in for ninth and Andrew Grossman cleared 10th with his reading of 24:51.5.
Up next is the Mosier twin Tunnels 3k, 5k and 12k run at 10 a.m. this Saturday in Hood River.
For more information, call 541-419-1647.
Costs are set at $18 with a shirt and $8 without a shirt before Wednesday night's pre-registration deadline.