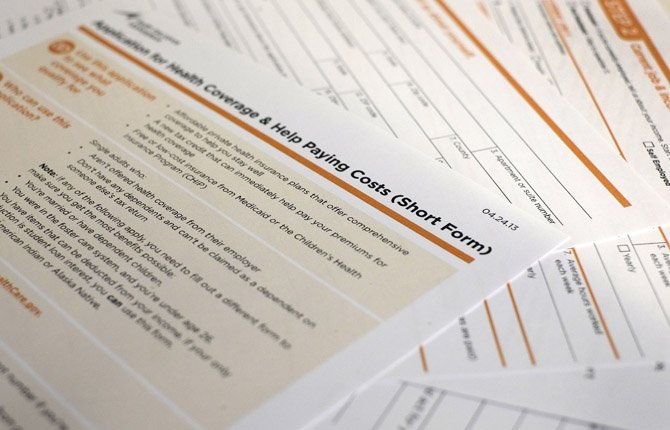 The Dalles — When the Wall Street Journal wrote last week that Congress was trying to exempt itself from Obamacare, people reacted with disgust but little surprise.
Today's politicians, after all, aren't exactly known for living the same lifestyle and following the same rules as most of their constituents.
Of course, the truth — as it always is — turned out to be more nuanced than the headline. Before the Affordable Care Act was passed, Republicans put in an amendment requiring Congress members and their staff to use only health care available through the act's insurance exchanges. This actually put extra rules on Congress, because the insurance exchange is meant for those who don't already get health insurance from an employer.
The exchanges aren't set up to handle contributions from large employers; according to the Washington Post Congress is trying to work it out so the government can still contribute toward legislators' and staffers' health care, similar to private sector employers who subsidize their employees' health insurance premiums.
Still, the whole episode brings up a good point: What's good enough for regular Americans should be good enough for Congress. Having to rely on health insurance exchanges for care might motivate lawmakers to make sure the Affordable Care Act is working well, just like having to send their children to public school would probably motivate lawmakers to pay more attention to public education.
Politicians should have to follow the same rules as the little people. When they don't, they lose touch with their constituents' needs and don't understand what a roadblock the government can be.
Unsurprisingly, Congress has exempted itself from many laws over the years.
According to ProPublica, Congress is exempt from the Freedom of Information Act, laws protecting whistleblowers, record-keeping requirements for injuries in the workplace and investigatory subpoenas for healthy and safety probes, to name a few.
It wasn't until last year that a law was finally passed banning legislators from insider trading, and members of Congress are generally exempted from parking tickets in Washington, D.C.
Those official exemptions from the rules don't count all of the unofficial perks to being a politician.
Holding a political office is no longer seen as a public service but as a lucrative career in which politicians can move from being showered by gifts, dinners and junkets from lobbyist "friends" to becoming highly paid consultants themselves — no matter what they actually achieved in office.
Take Anthony Weiner, for example. Less than two years ago the former Congressman became a national punchline after the media inevitably discovered his habit of sending explicit photos of himself to young women following him on Twitter.
Opinions on the morality of married men sexting other women aside, everyone should be able to agree that Weiner displayed a spectacular lack of good judgment and self control.
He lied to and embarrassed his constituents — essentially his employers — and yet his Wikipedia page mentions that "Since resigning from Congress, Weiner has become a highly sought consultant, boosting his family's combined income to $496,000 a year."
That didn't stop him from telling the New York Times recently that his consulting salary is a fraction of that earned by many relatively scandal-free politicians.
In America we don't need a political class that doesn't understand what it's like to be an average American.
We need politicians who follow their own rules and are hesitant about passing any laws that they themselves would not want to live by.