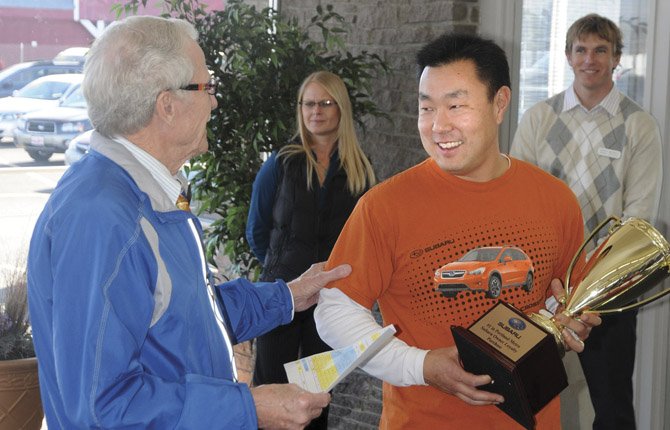 The Dalles — Bob Stone Freeway Autocenter was recently honored by Subaru of America for outstanding achievement in the area of service customer care and satisfaction.
The dealership received the top scores in the Portland Dealer Zone based on overall business operation, facilities comfort, customer survey scores and the most current service technician training and electronic diagnostic repair equipment.
The dealership achieved this honor while competing against a number of other Subaru dealers in the region, many larger and in bigger market areas.
"The Bob Stone staff has gone above and beyond the expected Subaru standards to deliver personal attention and service to each customer," said Jason Hirata, Subaru Zone Manager.