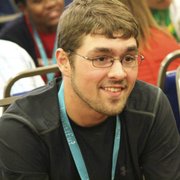 The victim of a stabbing, Josh Davitt, 23, of The Dalles, died Tuesday evening — three days after he was taken off life support at the Oregon Health and Science University in Portland.
"Josh Davitt was a member of our thrift store staff, the director of The Loft and a good soldier (church member) of the Salvation Army in The Dalles," said Major Tammy Ray, corps officer in The Dalles. "Our love and prayers go out to Josh's family and all who loved him."
Wasco County District Attorney Eric Nisley has accused Scott Olenick, 26, of stabbing Davitt, who was his roommate, following a verbal dispute April 29 that turned into a physical altercation. The 26-year-old man has been lodged in the Northern Oregon Regional Correctional Facilities on the charge of first-degree assault and cannot be released without posting a $25,000 cash bail. "It's very tragic and I feel horrible for the family," Nisley said after hearing the news.
The Dalles Police Detective Sean Lundry will be present today for the autopsy to record the official cause of death for Davitt. The postmortem examination takes place at the state medical examiner's office in Portland.
Nisley said once the official cause of death has been declared, he will review the case and present any new evidence to a grand jury, which will determine if additional charges should be filed.
Under Measure 11 mandatory sentencing guidelines, the assault charge against Olenick carries a potential prison sentence of 90 months. If he were to be convicted of second-degree manslaughter, the charge usually imposed when a killing does not involve advance planning or intent to kill, Olenick would spend less time, 75 months, behind bars.
"It's a real interesting set of circumstances and I will be seeking whatever charges are appropriate," said Nisley.
According to police reports, Davitt was stabbed in the heart with a knife wielded by Olenick about 1 a.m. April 29 at the apartment they shared off East 10th Street. The two men had allegedly gotten into an argument that erupted in violence and Davitt left the residence on a bicycle to seek medical attention after being wounded.
He collapsed next to the intersection of East 10th Street and Dry Hollow Road and a passing motorist reported to the emergency dispatch center that there was a "man down" on the sidewalk.
Law enforcement officials and medics from Mid-Columbia Fire and Rescue arrived to find Davitt unresponsive and having difficulty breathing. He was reportedly manually resuscitated for 30 minutes as medical personnel on the scene and at Mid-Columbia Medical Center worked to save his life.
Once he had been stabilized enough to travel, Davitt was transported by LifeFlight to OHSU for treatment of traumatic internal injuries.
According to postings on a family Facebook page created after his stabbing, Davitt battled some type of an infection for several days and was taken off life support May 4 after tests revealed that the cognitive thinking and speech part of his brain was without function. He was then put into hospice care and died sometime Tuesday evening.
Nisley said Olenick was cooperative with police during the investigation and did not resist arrest. The knife believed to have been used in the crime was seized at the apartment and taken into evidence.