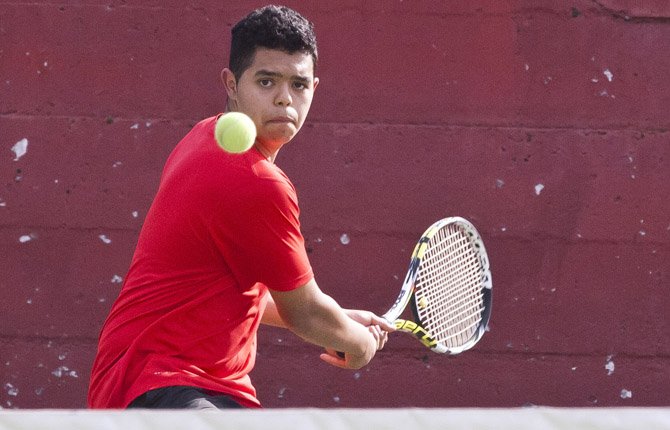 Growing up in The Dalles, new activities coordinator for North Wasco County parks and Recreation Daniel Kittelson has a little more invested in the community.
Early this spring, he set forth a five-year plan in making improvements to different areas of The Dalles, from Riverfront park, the skate park, Kramer Field and all around in an effort to beautify the community and expand athletic participation.
"We have a lot going on for the parks and recreation," Kittelson said. "We are always growing and we are always looking to do better things for the community. I see so many improvements. It is looking pretty good and I am excited about it."
Kittelson has been part of the fabric of the community, having been involved in the local adult softball league and other recreational activities over the years.
A graduate of Chemeketa Community College in Salem, Kittelson began his rise up the ladder last June as the recreation assistant.
In August, he was officially named the activities coordinator, taking over for Anya Kafka, who solidified that position for four years.
During her tenure, NWCPRD built The Dalles Skatepark and developed more youth programming through day camps and field trips.
"I learned so much about program management, marketing, and education," Kafka said. "It was a privilege working with the crew at NWCPRD. The parks district does so much with so little, maintaining nine parks, a pool, a skate park and the Riverfront trail in rain or shine."
She now ventures to The North Wasco County Library, but knows the community is in good hands.
"Daniel Kittelson has been running the recreation department for the last nine months and he's done a great job," Kafka said. "He really has a heart for outdoor adventure and youth programming."
Kafka added that she is pleased that NWCPRD will be going out for a pool bond again this year.
She believes the public pool is a central part of the summertime experience in The Dalles, and the citizens deserve to have an up-to-date, safe facility.
Earlier this spring, Kittelson, maintenance supervisor Frank Heiser and NWCPRD executive director Scott Green came together on a course of action, in what Kittelson calls a five-year plan.
Some of the improvements already made include planting trees on the west side of Riverfront Park and adding more shade at the skatepark.
Upkeep has been done to get the pool prepared for summer use starting June 8 and there was a sand pit installed for volleyball play at Riverfront.
Home Depot donated wood for usage on the roller hockey rink for the boards and Kittelson said with added funds, the playing surface could undergo a facelift with a new seal coat.
"I graduated from high school here, so this area means a lot to me," said Heiser, a 1972 graduate. "I love working with the community. Just seeing the faces when we get a job completed is a great reward. The kids just love it. This is going to be here for a long time and I am proud of that."
One of the most recent projects tackled by Heiser and Kittelson involved the softball facilities at Kramer Field.
Chuck Ashley, of The Dalles Concrete, donated 16 yards of concrete to help NWCPRD further beautify around the playing surfaces and walkways.
Sheltered awnings are also going to be put in place, as well as padded benches in each dugout. Both softball fields were measured out for ASA dimensions.
Kittelson wants to get the fields in top shape for future tournament use during the summer.
"It is a huge thing for us," Kittelson said of the softball project. "I also want to give a big thanks to Chuck Ashley from The Dalles Concrete for donating all this concrete for us. It is just going to make our softball program and league a whole lot better."
There are big things ahead for NWCPRD and Kittelson is excited to take on the new challenge.
He is back in his hometown trying to make things better for our community.
"We are trying to improve a lot of things," Kittelson said. "I want to see it grow every year. For me, there is not much more than to give back to the community. It is important to me."
The cutoff date to enter an adult softball team is Friday at 5 p.m.
Costs are set at $335.
For more activities information, call 541-296-9533.