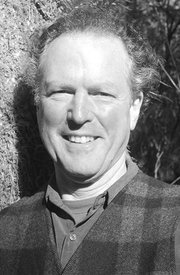 The Dalles — Author Kim Stafford will read from his book, 100 Tricks Every Boy Can Do: How My Brother Disappeared," during an event Thursday, May 16, at 5:30 p.m., at Klindt's Booksellers.
The book is a memoir about Kim and his brother Bret, oldest sons of poet laureate and pacifist William Stafford.
Bret was the good son, the obedient public servant; Kim the itinerant wanderer. Though their home was full of love, there was a code of silence about hard things: "Why tell what hurts."
Against the backdrop of the 1950s and 1960s, Bret — a puritan in the summer of love, a conscientious objector in the Vietnam era — became a casualty of his own interior war and took his life, leaving the family — and Kim — to endure the loss.
In his book, Kim shares Bret's life and what it teaches about the secret nature of depression, the tender ancestry of violence, the quest for harmonious relations, and finally, the trick of joy.