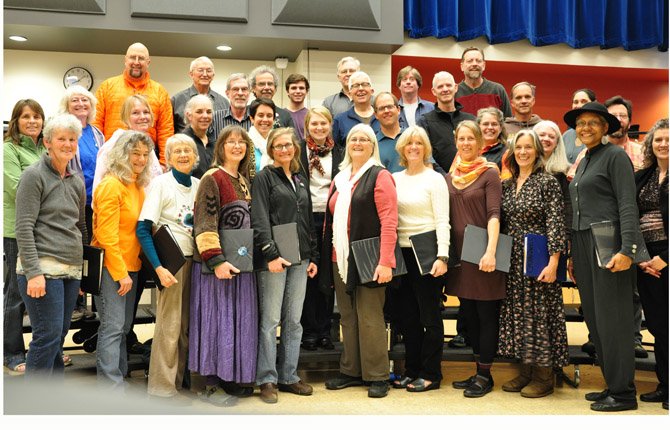 Lovers of choral music have the chance to attend an upcoming performance Monday, May 13, at the Historic St Peter's Landmark, in The Dalles, as the Mid-Columbia Voci community choir presents an evening of uplifting and thoughtful music.
The 40 voice choir, under the direction of Mark Steighner, is just one of many performing groups sponsored by the Columbia Gorge Orchestra Association.

The program includes work spanning many centuries, from madrigals to very recent compositions. Highlights include Faure's "Madrigal," a setting of James Agee's "Sure on this Shining Night" by Z Randall Stroope, a new work by Austin choral composer and director Craig Hella Johnson, and Baroque music by Henry Purcell.
Also on the program is music by the Interludes, a self-directed vocal ensemble that draws its singers from the Voci choir.
The 7 p.m. program is free, with a suggested $10 donation going to help fund CGOA ensembles.