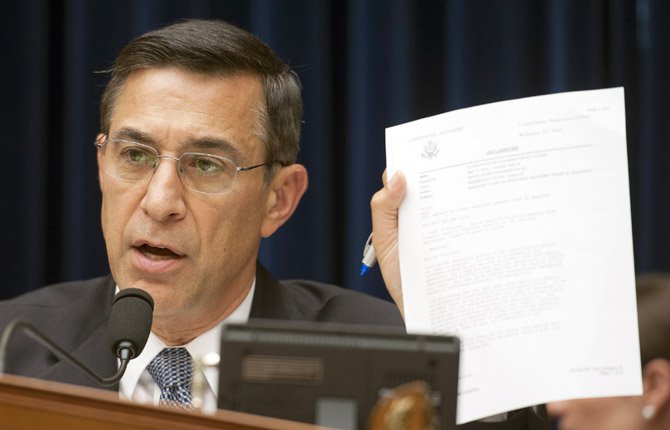 U.S. wants nine Afghan bases
KABUL, Afghanistan (AP) — The U.S. wants to keep nine bases in Afghanistan after American combat troops withdraw in 2014 and the Afghan government will let them as long as it gets "security and economic guarantees," President Hamid Karzai said Thursday in his first public offer in talks about the future relationship between the two uneasy allies.
U.S. officials have made no final announcement about how many troops might remain in Afghanistan after 2014, although they have said as many as many as 12,000 U.S. and coalition forces could remain to train and advise Afghans and continue counterterrorism operations against al-Qaida and other extremists.
Military sexual assault rate rises
WASHINGTON (AP) — The White House is inviting lawmakers over to discuss the growing number of sexual assaults in the military.
Officials say a bipartisan group of about a dozen senators and representatives were invited to attend the discussion with White House staff Thursday. President Barack Obama won't attend since he is traveling to Texas.
A new report shows up to 26,000 military members were sexually assaulted last year. Obama has said he has no tolerance for the problem and the Pentagon must address it.
The officials weren't authorized to speak on the record and thus requested anonymity.
The discussion was to be led by Obama senior adviser Valerie Jarrett and Tina Tchen, the first lady's chief of staff. Both are members of the president's Council on Women and Girls.
FBI fails to warn Boston police
WASHINGTON (AP) — FBI agents did not tell Boston police they had receiving warnings from Russia's government in 2011 about suspected bomber Tamerlan Tsarnaev and had performed a cursory investigation, Boston Police Commissioner Edward Davis told Congress Thursday, in the first hearing into last month's terror attack on the Boston Marathon.
Davis said that none of four people he had assigned to the FBI's Joint Terrorism Task Force was aware that the FBI investigated the vague warning, found nothing and had closed the file. One of his detectives was in the dark despite being assigned to the unit that investigated Tsarnaev, Davis said.
Davis said he would have liked to have known but conceded that it might not have prevented the attack. The commissioner said his detectives would have wanted to interview Tsarnaev.
The House Homeland Security Committee hearing came less than three weeks after Tsarnaev died in a police shootout. His brother, Dzhokhar Tsarnaev, was arrested and faces federal terrorism charges.
Discarded sandals made into toys
NAIROBI, Kenya (AP) — The colorful handmade giraffes, elephants and warthogs made in a Nairobi workshop were once only dirty pieces of rubber cruising the Indian Ocean's currents. Kenya's Ocean Sole sandal recycling company is cleaning the East African country's beaches of used, washed-up flip-flops and other sandals.
About 45 workers in Nairobi make 100 different products from the discarded flip-flops. In 2008, the company shipped an 18-foot giraffe to Rome for display during a fashion week.
Company founder Julie Church says the goal of her company is to create products that people want to buy, then make them interested in the back-story.