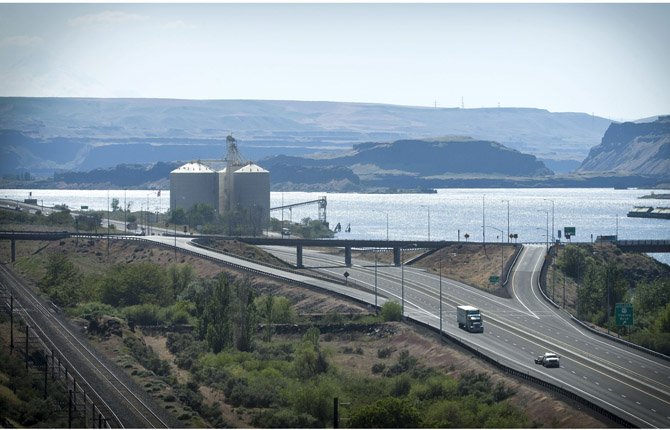 The public is invited to an open house May 15 to learn more about the $14.4 million construction project planned for the Interstate 84 and Highway 97 interchange in Biggs.
"It's going to be pretty big," said Peter Murphy of the Oregon Department of Transportation. "It's a lot of jobs, and it affects the trucking industry."
The project will widen the bridges over the railroad and Interstate 84 from two to five lanes, install traffic signals and replace substandard concrete median barriers. Murphy said the improvements are meant to address increasingly dangerous conjestion at the interchange.
According to the project website, "Traffic studies performed by the Oregon Department of Transportation indicate that if no improvements are made to these intersections, the consequence will be vehicle back-ups down the entire length of the off-ramps and onto the mainline of I-84 in the foreseeable future."
Construction is slated to begin in June 2013 and be completed in May 2015. The Washington Department of Transportation is also planning to paint the Biggs Rapids-Sam Hill Bridge in 2014.
Murphy said the interchange construction project is a return on investment from 6-cents-a-gallon gas tax imposed by the Jobs and Transporation Act in 2011.
The open house will be Wednesday, May 15 from 4-6 p.m. at the Sherman County Senior Center, 200 Dewey St. in Moro. There are no formal presentations planned so interested parties can stop by to ask questions at any time during the open house.