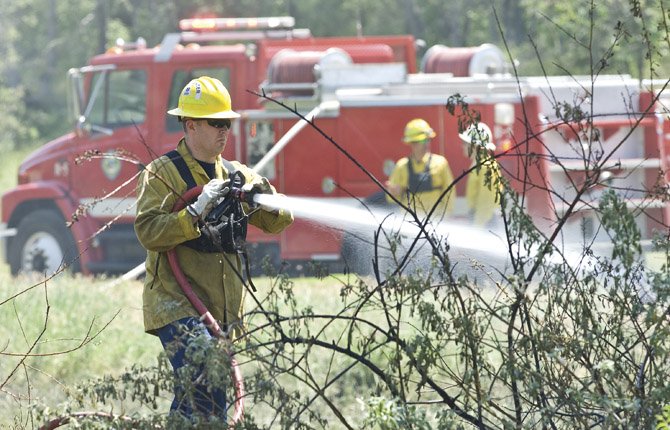 Mid-Columbia Fire and Rescue crews quickly contained a small wilfire along Chenowith Road early Friday afternoon, May 10.
The fire escaped from a burn pile and spread slowly through grass into nearby brush. State crews also responded to the fire.
Crews were moping up the fire as of 1:15 p.m.