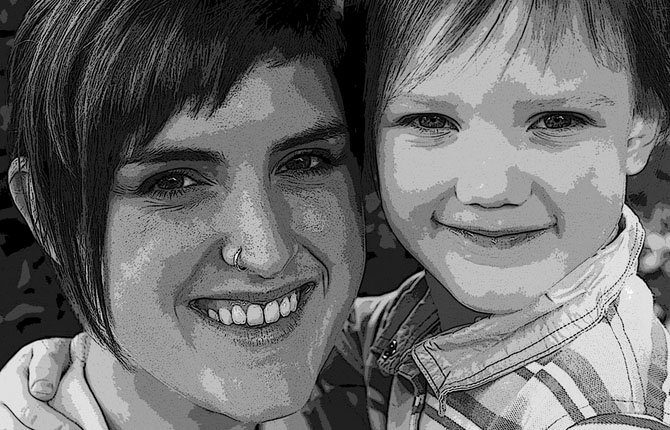 On Sunday, all over the country, people called their mothers, sent them a card, made them breakfast in bed or posted tributes to them on Facebook.
How many of us, having done our due diligence for Mother's Day, won't do any of those things again until next year?
And yet the importance of mothers, in our lives and in society, cannot be understated. We thank our mothers for the years of tucking us in at night, making dinner and doing the laundry, but research shows mothers have an impact far beyond whether we had clean clothes to wear to school.
A 2012 Washington University School of Medicine study, for example, found that school children whose mothers nurtured them early in life had a larger hippocampus — a part of the brain that regulates learning, memory and stress response.
Various studies about education have shown a mother's education level affects her child's educational success, from kindergarten readiness all the way up to how many years of college they complete. Mothers' diets are the biggest factor in how healthily their children eat. Mothers influence their daughters' self image and boys with a close relationship with their mother are less likely to become juvenile delinquents.
One 2012 study, published in the Archives of Pediatric and Adolescent Medicine, showed that mothers even have an influence on their child's friends: Teens whose friends have strict mothers are about 40 percent less likely to drink, binge drink, smoke or use marijuana.
Of course, fathers have a strong impact on their children as well. A 2001 U.S. Department of Education study showed that children with highly involved fathers were 43 percent more likely to earn mostly A's in school. Other studies have indicated that children with involved fathers tend to have better language skills, better self control, better behavior in school, better physical health and more patience.
The best outcomes for physical, emotional and mental wellbeing come when children have both a supportive mother and an involved father, working together for the good of their children.
What does all that mean?
It means we should be invested in helping mothers and fathers become the best parents they can be.
Children don't come with an instruction manual, and parents need to know there is no shame in taking a parenting class or taking advantage of some other resource. If they're willing to listen to parenting tips from their neighbor or co-worker they shouldn't be embarrassed to seek advice from an expert armed with a child psychology degree, years of experience and knowledge of the most successful evidence-based practices.
Government programs are not the answer to everything, but if the government is going to try to fix everything it should at least be putting the money where it will do the most good. A dollar spent on improving parenting can also be a dollar spent on improving educational outcomes, lowering obesity and reducing crime.
The Mid-Columbia region has a number of excellent programs for parents. The Next Door, Inc. provides mentoring for high-risk families and first-time families through the Healthy Start Home Visits and Expanded Home Visits programs. A variety of parenting classes are available through entities like Child Care Partners. Head Start provides activities and home visits to teach parents how to foster their child's learning.
If you were able to celebrate a fabulous mother on Mother's Day this week, pay it forward by finding some way to help create a new generation of wonderful mothers and fathers.