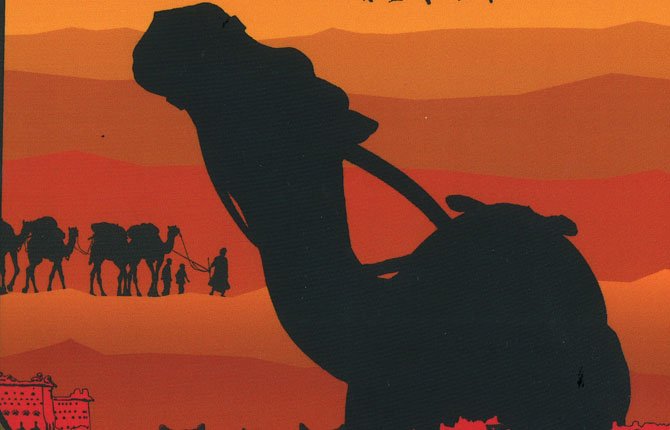 Young aspiring writers who feel like adults don't take them seriously have a friend in Hood River author Joe O'Neill.
O'Neill said he loves seeing children and teens write, which is why he founded the Red Hand to provide writing contests, trivia contests and other opportunities to young writers and readers.
"Eventually I would like to publish a book of stories all by kids," he said. "Right now we're having a contest on writing about bravery, and I am really blown away by the quality of work."
The bravery contest, posted at redhandadventures.com, challenges students ages nine to 15 to submit stories about "the bravest person you know, or a brave act you've done, or even a brave act you witnessed! It could even be a fictional story on bravery."
O'Neill said the writing contests the Red Hand sponsors get entries from all over the world.
"I love to see what they come up with. A lot of the stuff's really good. It's very honest," he said.
The deadline for the current writing contest is May 15 and the winner receives a cash prize along with having their story published in the back of O'Neill's next book, Legends of the Rif.
The book, set to come out this summer, is the third book in the Red Hand Adventure series. The first book in the series, Rebels of the Kasbah, was the first novel O'Neill published.
He said he came up with the idea for the book while on a safari in Sri Lanka. His group's guide got nervous when a wild elephant came up next to the jeep and into O'Neill's head popped an idea for an adventure story.
The Red Hand Adventures, however, take place in Morocco instead of Sri Lanka and the year is 1912. The first book tells the story of the orphan Tariq, who is captured and sold into slavery as a camel jockey. He befriends the three other slaves also sold to the Caid that day — Margaret, Fez and Aseem — and together they successfully escape to join a rebel force.
"It's all historically correct … it took a tremendous amount of research," O'Neill said.
Not only does O'Neill respect children as writers, he said, he also respects them as readers. So before publishing the book he sent it to 120 children at Hood River Middle School and asked for their honest feedback.
O'Neill said he has written hundreds of things, from short stories to screen plays, but Rebels of the Kasbah was the first thing he was "really proud to put my name on" and the enthusiastic reception he got from kids in Hood River, including a standing ovation, helped him know that he wanted to make sure it got published.
"When you get that kind of response, that's why you decide to go forward," he said.
O'Neill said he didn't want to go through often-discouraging process of trying to get a big publishing company to publish his book. So he started Black Ship Publishing in Hood River.
Instead of publishing quotes from professional reviewers on the cover of his book and his website, O'Neill chose quotes from his loyal readers.
"I wish the next book came out faster. I can't wait to read it!" said Simon, age 12.
"It's the best book I have ever read and I really like to read, I mean, a lot!" said Omar, also12.
O'Neill said he thinks that the reason middle school students love the book is the nonstop action. He also said that girls tend to like the female characters, who are strong girls and women despite living in a time and place where women were often treated as property.
"I was raised by a strong, single mother and most women in my family are very strong and independent, as well as my wife," he said. "Also, I wanted to provide examples of women from the Middle East who are independent and strong to counter the stereotype of a typical Middle Easter woman who is victimized. I've known some amazing Middle Eastern women who are strong, capable and very brave."
O'Neill has occasion to meet Middle Easterners while traveling for his other company, Waquis Global.
The first book in the Red Hand Adventures switches back and forth between the slavery storyline and the back stories of the main characters. But O'Neill said in books two and three there is "just way too much happening" to provide more detail. He said future books may reveal more secrets of the characters' pasts, but the characters don't dwell too much on the hardships that made them who they are, so neither does he.
O'Neill said one thing he likes about the protagonists he created is that they don't waste time feeling sorry for themselves, even when their lives are upended by being kidnapped and sold into slavery.
"The one characteristic they all hold is that they refuse to be bullied and they refuse to be victims," he said.
Rebels of the Kasbah and Wrath of the Caid are sold at several Columbia gorge locations including Waucoma Books, Powell's Books and Klindt's Booksellers. O'Neill said a portion of the profits go to international charities like Nothing but Nets and local nonprofits like the Hood River County Library.
For more information visit www.redhandadventures.com.