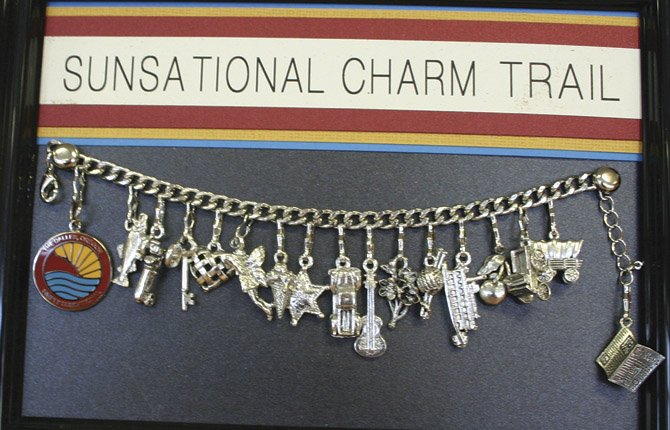 The Dalles — Tourists aren't the only people who can acquire a keepsake representing The Dalles, and discover local businesses in the process.
The Sunsational Charm Trail of The Dalles is designed to entice people to visit local businesses, purchase a charm and check out what else the business has to offer, too.
Trailheads for the Charm Trail are at The Dalles Area Chamber of Commerce, 404 W. Second St., and Columbia Gorge Insurance Agency, Inc., 704 E. Second St.
"My intent is to provide a program to encourage people to see what businesses we have and what they carry, but also provide a fun experience to create your own unique souvenir," said Lisa Farquharson, executive director of The Dalles Area Chamber of Commerce.
Those locations have the bracelet and signature charm for $5. A map of the trail is also available to those locations, and the additional 22 participating Charm Trail businesses. The individual charms are each $1.50.
The charms are diverse: from a teacup at The ANZAC Tea Parlour to a ball of yarn — where else? — at The Whole Ball of Yarn.
"Businesses can still get on the Charm Trail if they sign up by mid-June," Farquharson said, "then only once a quarter."
After the mid-June deadline, then next time to sign up will be for the list starting Oct. 1.
Contact The Dalles Area Chamber of Commerce for more details at 541-296-2231.